Mediterranean Pizzettes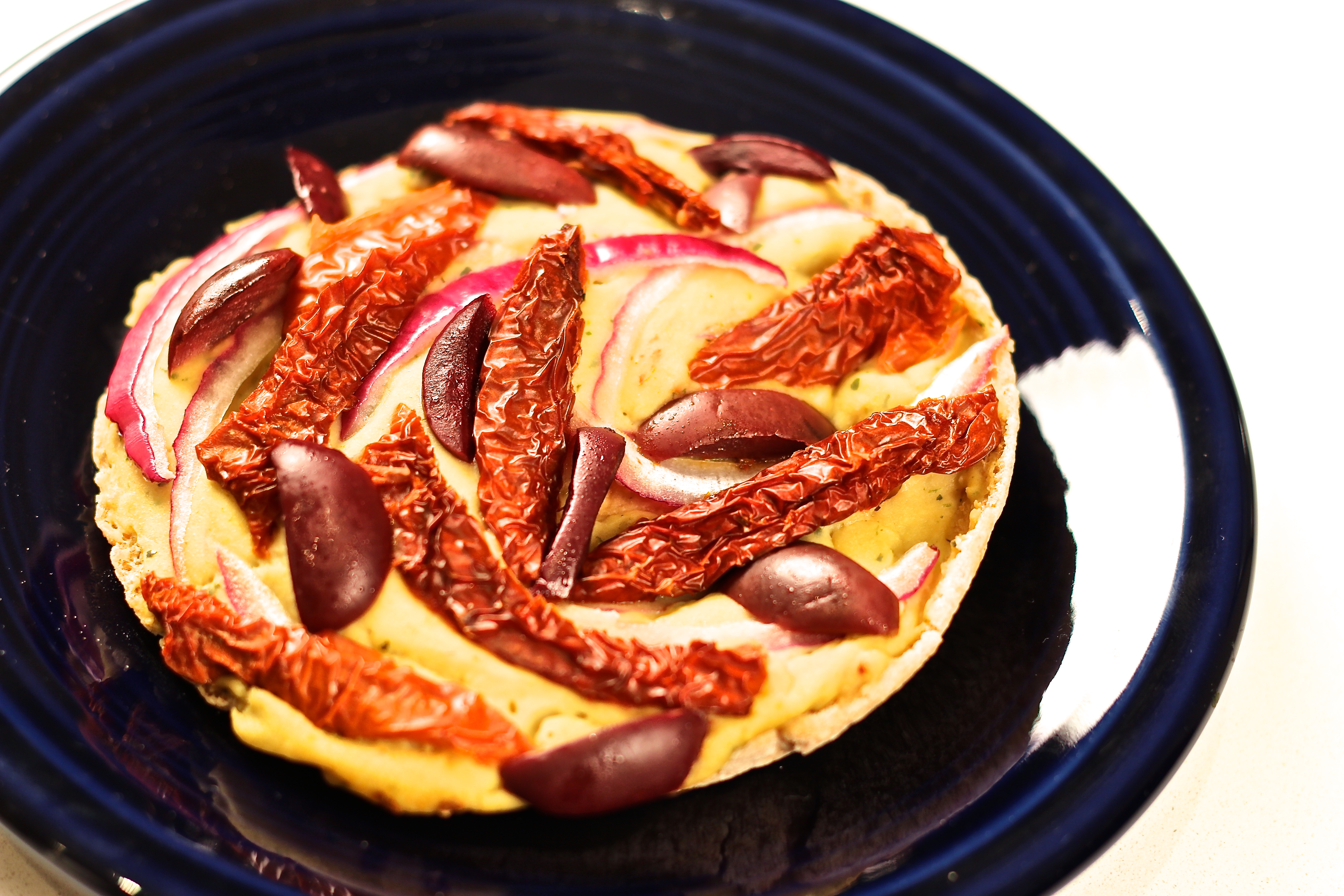 Can you tell I'm on a pizza kick?!  This super easy-to-make Mediterranean Pizette is only five to seven ingredients total (two are optional!) and takes no time at all to make – perfect for a Meatless Monday when you don't have much time to make a meal, OR any time you want something delicious.
Ingredients:
Whole wheat pita or bottom of choice
Hummus
Nutritional yeast (optional for extra "cheese" flavor)
Kalamata olives, chopped
Sundried tomatoes, soaked in hot water for a few minutes & chopped
Red onions, sliced or chopped
Fresh Basil (optional)
Directions: 
Spread hummus on pita or crust of choice, then add remaining ingredients and bake 6-8 minutes at 425 degrees. Enjoy!