Creamy Kabocha Squash Soup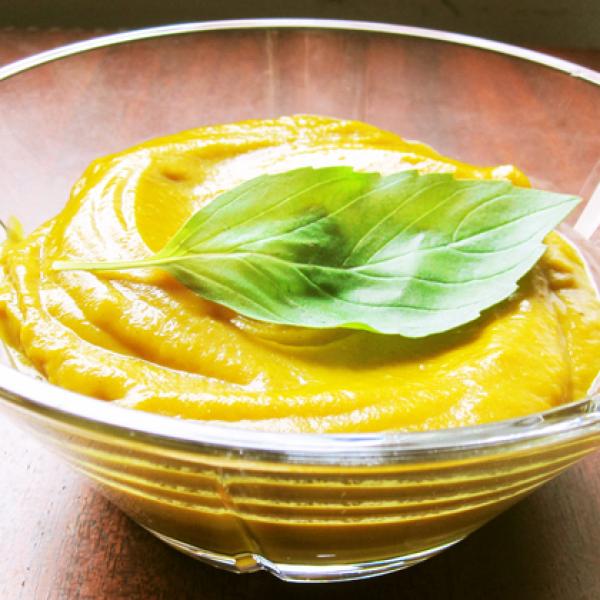 Many of you requested creamy vegan soup, and it's so simple to make! This is perfect for a fall or winter appetizer or main dish. I like to serve it with cornbread. Serves 3 to 6
Ingredients:
1 small kabocha squash, peeled (about 5 cups chopped)
1 small sweet potato, peeled and chopped
1/2 onion, chopped
1-inch piece ginger
1 tsp agave (or sweetener of choice)
1/2 tsp cinnamon
1/2 tsp nutmeg
4 cloves
Salt and pepper to taste
2 cups vegetable stock
1 cup unsweetened almond milk
Basil, for garnish (optional)
Directions: 
1. Place first 10 ingredients (kabocha through pepper) into a large pot over medium heat. Stirring frequently, slowly add stock as needed to soften squash, sweet potato, and onions for about 7 to 10 minutes. Then reduce heat to low, add remaining stock, cover, and simmer for 45 minutes. (Note: If you have a slow cooker, you can throw all of these ingredients in before work, place heat to low, and proceed to the next step when you get home.)
2. Place contents of the pot into a food processor, add almond milk, and purée until smooth.
3. Ladle into bowls and garnish with basil if you like.