Creamy Fettuccine Basil-Fredo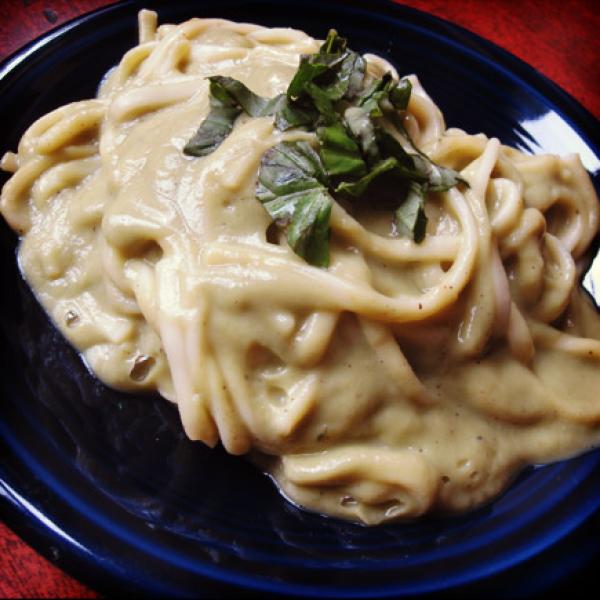 Serves: 4
Ingredients:
4 cups vegetable broth
6 cups chopped cauliflower
1 cup chopped onion
2 cloves garlic, minced
1 tablespoon olive oil
1 cup soba noodles
1 cup unsweetened almond milk
1/2 cup nutritional yeast
Salt
Pepper
1/2 cup fresh basil
Directions:
1. In a large pot, bring vegetable broth to a boil and add cauliflower. Let simmer for 20 minutes. Drain cauliflower and set aside.
2. Meanwhile, sauté onions and garlic in olive oil over medium-high heat until onion is translucent, about 2 to 3 minutes.
3. Cook pasta according to package directions. Drain and set aside. Place cauliflower, onions, almond milk, and yeast into a Vitamix or blender, and combine until completely smooth. Combine pasta and sauce, and season with salt and pepper to taste. Serve garnished with fresh basil leaves.
Nutrition score per serving: 393 calories, 7g fat (1g saturated), 64g carbs, 26g protein, 10g fiber