Chocolate Peanut Butter Bites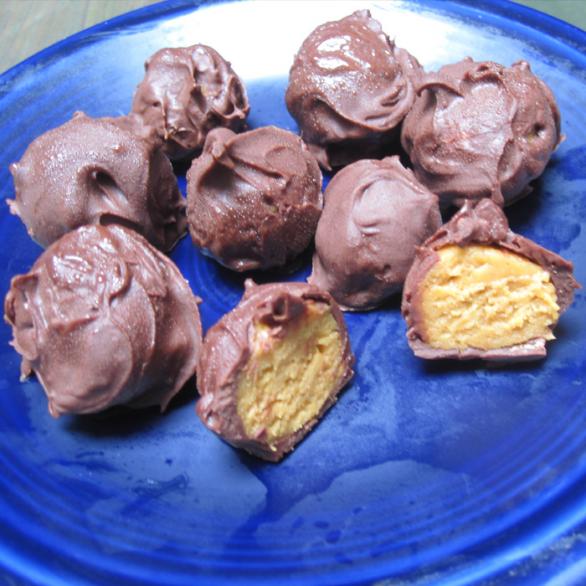 Ingredients:
1/4 cup peanut butter
1/4 cup powdered sugar
1 dash salt
1/4 cup vegan chocolate chips
1 teaspoon coconut oil
1 teaspoon unsweetened almond milk
Directions:
1. Mix peanut butter, sugar, and salt by hand. Roll dough into 8 medium-sized balls and lay out on a parchment paper-lined plate. Freeze for 40 minutes.
2. Combine chocolate chips, oil, and almond milk in a microwave-safe bowl and microwave 25 seconds. Mix until smooth. Dip frozen peanut butter balls in chocolate until evenly coated. Freeze for 30 minutes, then place in refrigerator until ready to serve.