Chocolate Mousse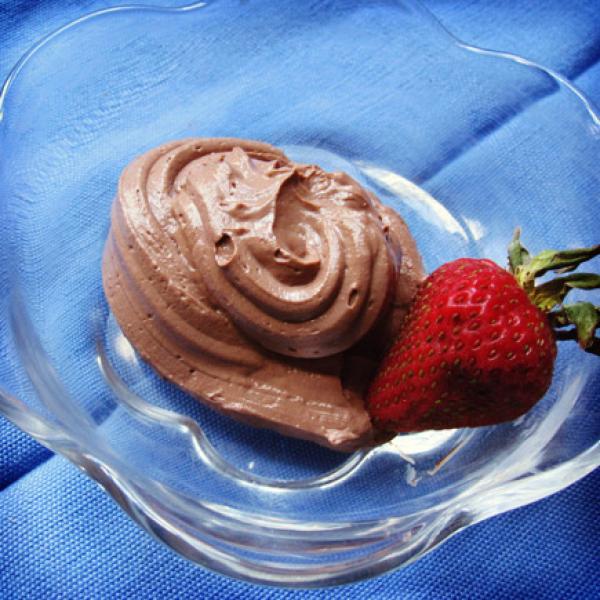 Serves: 4
Ingredients:
1 package (12.3 ounces) extra-firm silken tofu
3/4 cup vegan chocolate chips
2 tablespoons unsweetened almond milk
1 tablespoon vanilla
1 tablespoon coconut sugar
Directions:
1. Place tofu on a large plate and top with another plate or something equal in size and weight. Let sit for 20 minutes, then discard excess liquid.
2. Combine chocolate and almond milk in a bowl and microwave on medium power for 30 seconds. Stir and repeat as necessary until a smooth consistency is achieved.
3. Combine tofu, chocolate mixture, vanilla, and coconut sugar in a blender on high speed for 30 seconds to 1 minute until smooth. Place mixture in a bowl. Cover and refrigerate at least 2 hours.
Nutrition score per serving: 127 calories, 5g fat (2g saturated), 13g carbs, 7g protein, 1g fiber