Chocolate Fig Bars with Sea Salt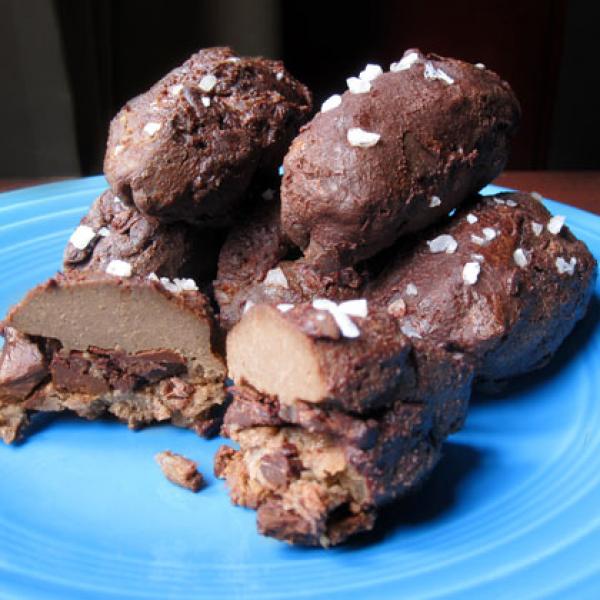 Serves: 6
Ingredients:
1/4 cup pumpkin seeds
3/4 cup cup water
1 cup figs
4 scoops pea protein
6 tablespoons vegan dark chocolate chips
1/2 tablespoon coconut oil
Sea salt
Directions:
1. In a Vitamix or food processor, blend pumpkin seeds and water for about 1 minute until smooth. Add figs and pea protein and blend again until smooth. Flatten mixture onto a cookie sheet and freeze for 35 minutes.
2. Meanwhile, using a double boiler, melt 3 tablespoons chocolate. Spread melted chocolate onto fig-protein mixture and place back in the freezer for 15 minutes. Melt remaining chocolate and coconut oil and mix well.
3. Take date mixture out of the freezer and cut into 6 even pieces. Dip each piece into melted chocolate and roll with hands to evenly distribute. Sprinkle with a touch of sea salt and place on a plate. Refrigerate for 30 minutes before eating.
Nutrition score per serving: 208 calories, 6g fat (3g saturated), 21g carbs, 19g protein, 3g fiber