Rubin Museum Om Lab Instagram Takeover – join me!!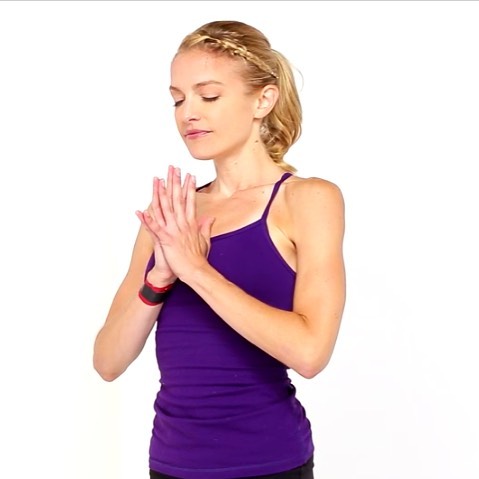 Back when I was writing the encyclopedia of yoga for Microsoft and MSN (when this pic was taken), I had to choose a name for every pose. Was it called rockstar or wild thing or something totally different? That was when the importance of Sanskrit became beyond clear to me; because as this program got translated around the world, words could get misunderstood, or misinterpreted. But sounds, and Sanskrit is a language of sounds, will always be felt.
I am SO EXCITED to be a part of the @rubinmuseum Instagram takeover to celebrate their Om Lab exhibit!! I will be taking over their account 2/7. Follow and hashtag #OMLab for a chance to win an #OMLab yoga ensemble.
BONUS: if you want to see the exhibit yourself and record your own Om, you get a discounted $10 ticket if you mention my name at the museum ?