Zucchini Rosemary Pizza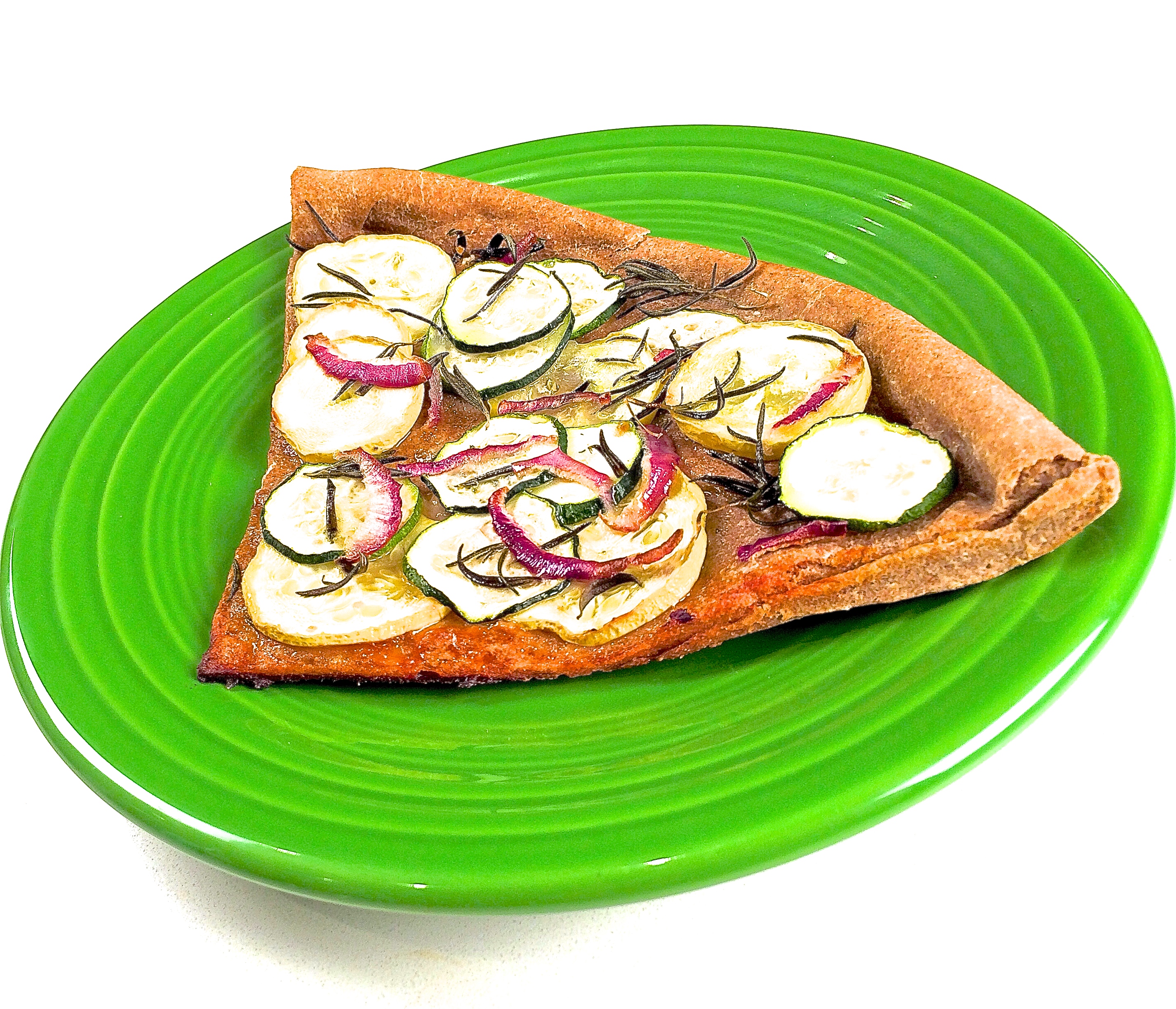 This deliciousness was inspired by a now-off-the-menu pizza at Pala in NYC.  It was my absolute favorite there, and I am so sad it's off.  However, as you can see, it's incredbly easy to make, and you can use 1/1000 of the oil they use, making it infinitely healthier than the restaurant version.  They also top this with Daiya mozzerella shreds, which I HIGHLY recommend doing – it takes it to a whole other level of gooey decadence!
Ingredients:
Store bought pizza crust or bottom of choice
Zucchini, thinly chopped into rounds
Yellow summer squash, thinly chopped into rounds
Fresh rosemary
Extra virgin olive oil
Salt & pepper, to taste
Directions: 
Spread zucchini, squash and rosemary over crust, drizzle with olive oil, season, then bake for 6-8 minutes (or more if using a crust that requires more baking time) at 425° degrees.
Enjoy!