The Whole Garden Pizza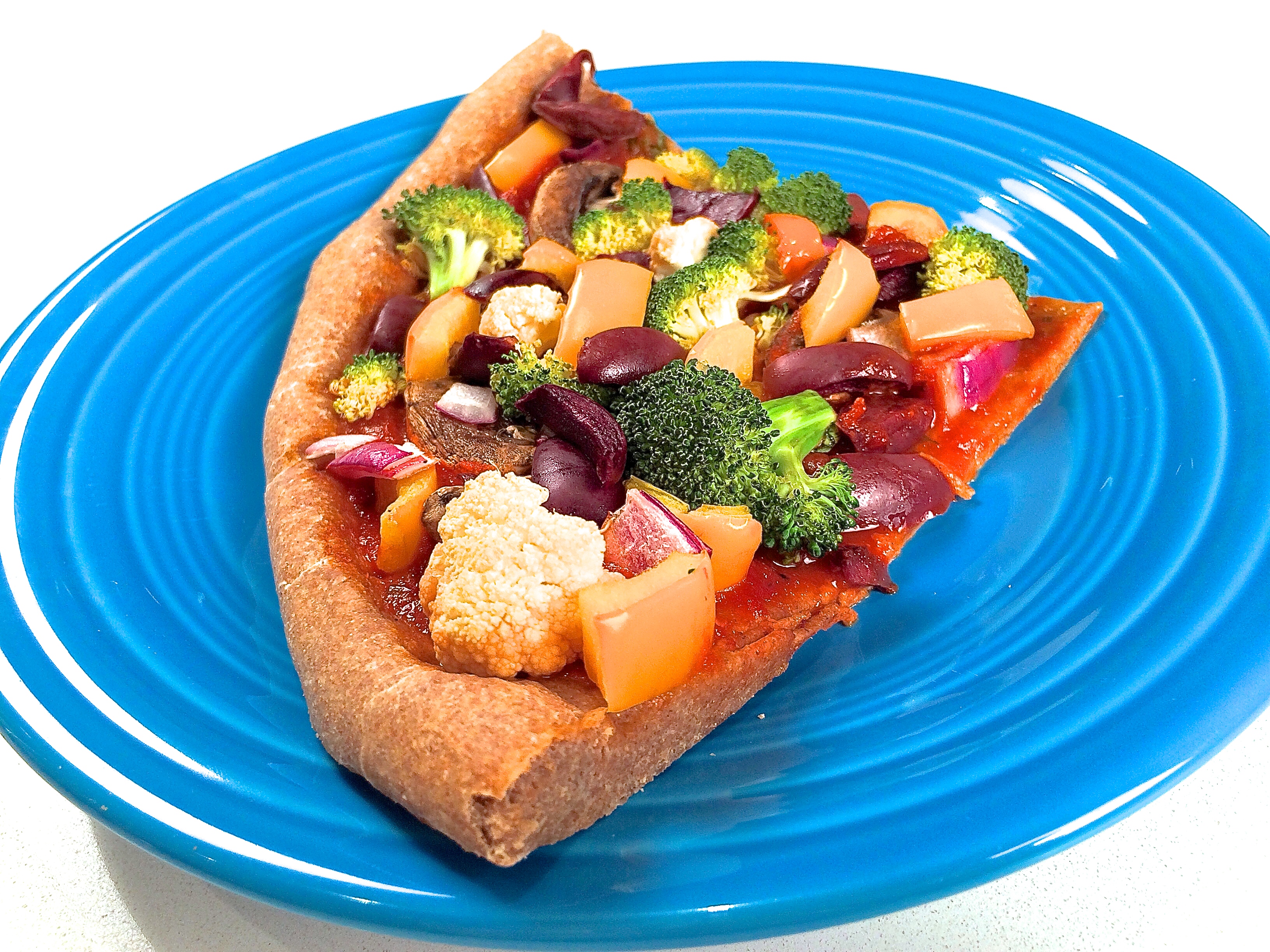 I LOOOOVE me heaps and heaps of vegetables – the more, the better, so putting a pile of vegetables on top of tomato sauce, on top of a pizza crust is for SURE my idea of a yummy meatless Monday.  Check this super easy recipe out, and swap out any of the veggies you don't love (or don't have on hand) for the ones you do.  Have fun with it!
Ingredients:
Store bought pizza crust or make your own
Tomato sauce
Broccoli, chopped
Cauliflower, chopped
Sliced mushrooms
Yellow bell pepper, chopped
Red onion, chopped
Olives, chopped
Salt & pepper, to taste
Directions: 
Spread tomato sauce over crust. Then, layer on heaps of all the vegetables and bake 6-8 minutes in oven at 425°. Enjoy all that veggie goodness!