Sugar-Free Smash Cakes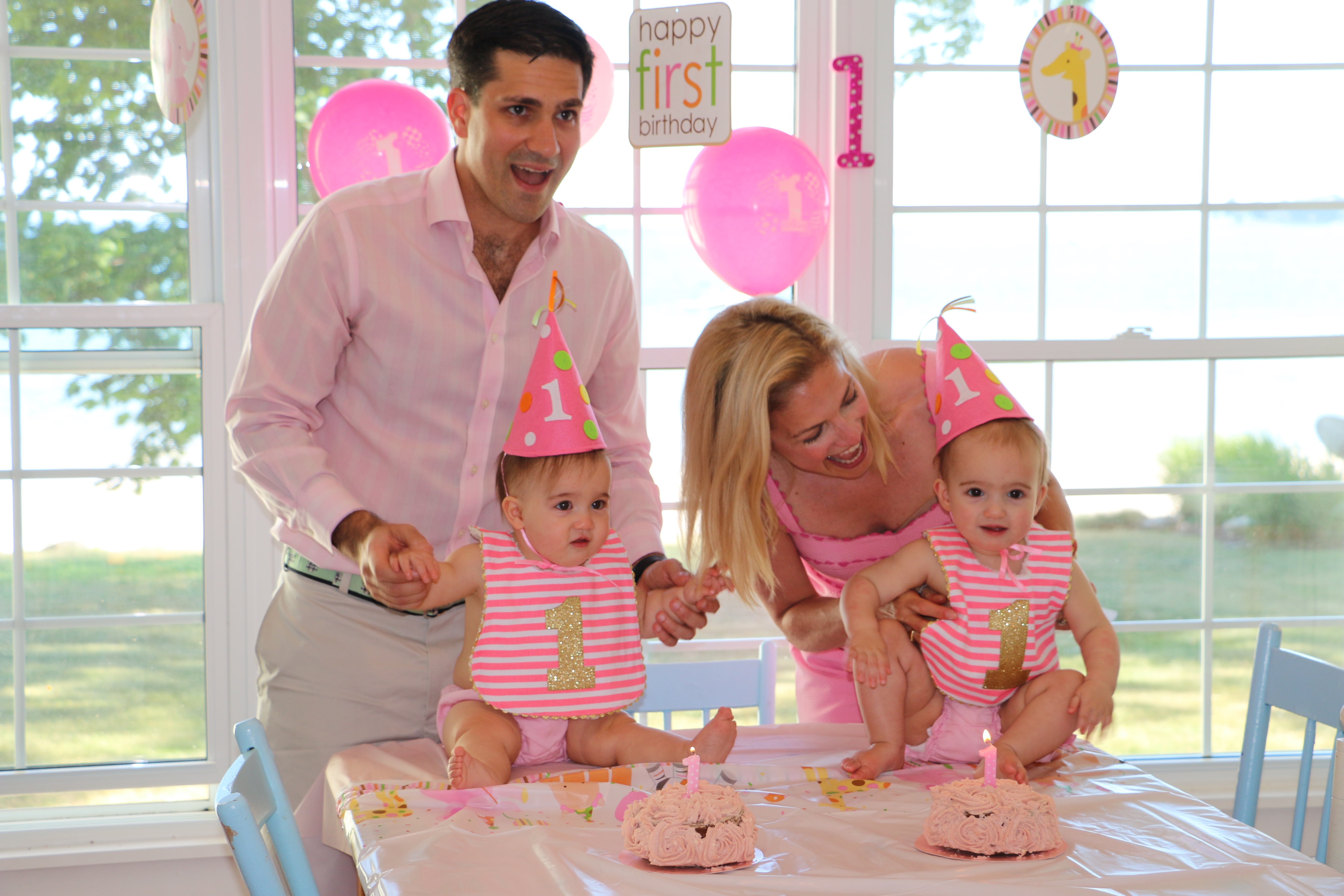 I knew well in advance that we were going to be at my family's cottages on Lake Erie in Canada for PandA's first birthday, so I knew I wouldn't be able to order them a sugar-free, vegan smash cake – finding organic produce up there is hard enough!!  But, if I am being honest, I probably would have made it from scratch myself even if we had been in super vegan-friendly NYC.
The first thing I found that I was excited about was that I could make frosting pink by blending freeze-dried organic strawberries into powder – winning!!  I did some research and studying on YouTube to learn how to pipe rosettes, got a piping bag, some decorating tips, and I was set!  I also found some adorable mini cake pans so that my girls each could have their own baby sized smash cake (I have been taking notes from the twins I know, and each twin needs her own cake)!  With this recipe, you can make one large cake using two 9 in round cake pans, or you can make a mini cake and fill a cupcake pan with the rest of the batter for any guests.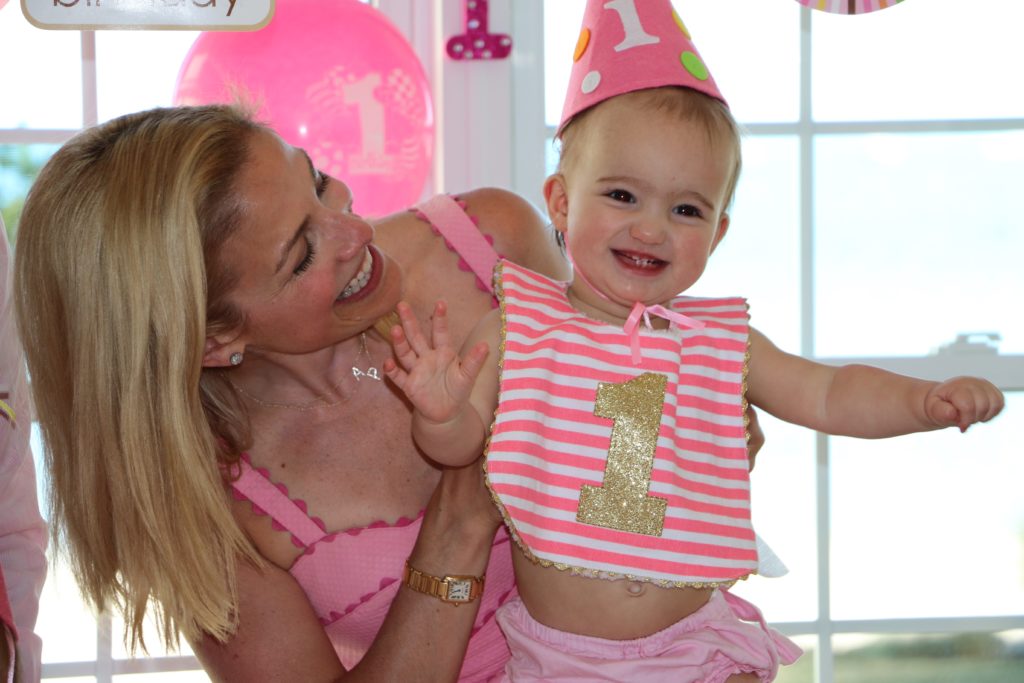 I had the opportunity to do two sets of smash cakes since my in-laws demanded their own experience a week after we got back.  So, the recipe combination I am posting below was the winner (among babies and non-babies).  I was surprised that the babies liked the carrot cake better than the banana cake that so many people seem to blog about online (especially since they were heavy into their banana phase of the moment).  Also: the first round of frosting I made without any sweetener just wasn't yummy for most people, so in the listed frosting recipe below, I sweetened with a touch of organic maple syrup. If you want to be hard core like I was the first go round, you can omit it.  I know my babies will be introduced to the white stuff soon enough, so I am trying to keep all sweeteners to a minimum for as long as it is in my control (and in fact this frosting was the only time I have used a sweetener in their now 13 months of life). I am not saying you are a bad parent if you give your kid sugar, I am only saying I don't want to give my kids sugar.  My kids, my rules.  Your kids, your rules!
Last note: I made this entire thing in my Vitamix – much easier clean up, and totally baby-friendly as you don't have to worry about any of the carrot chunks being too large.
Without further ado, here is PandA's Sugar-Free Smash Cake Recipe!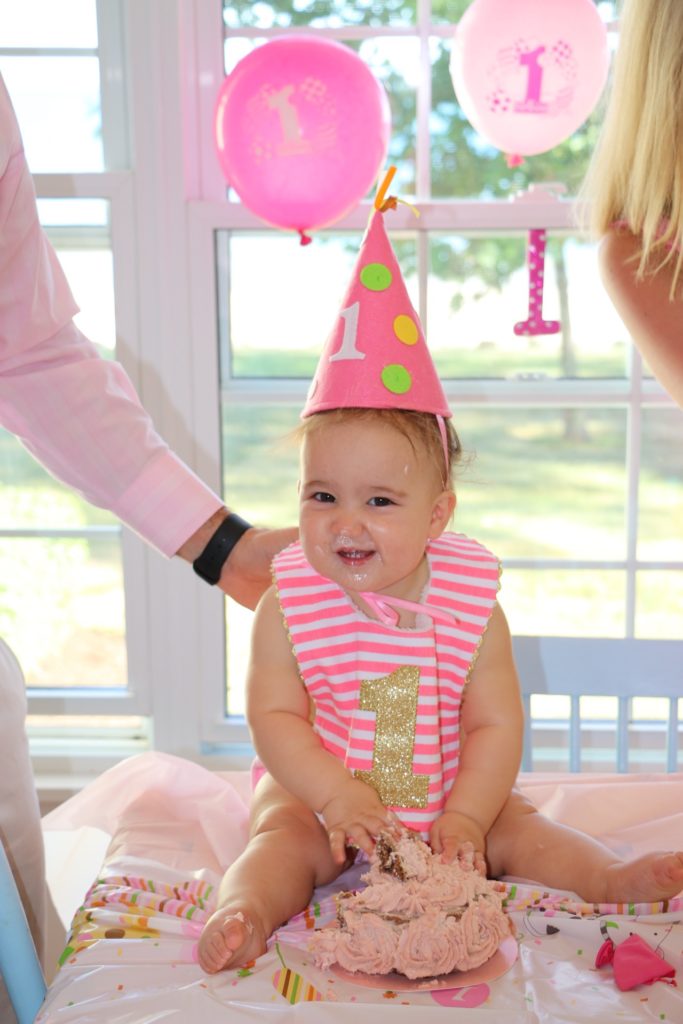 PandA's Carrot Smash Cake
Ingredients:
Cake: 
4 tablespoons flaxseed meal
12 tablespoons water
1 cup very ripe banana smashed/ puréed
1 cup unsweetened applesauce
1 cup spelt flour (substitute GF flour of choice if necessary)
1 cup oat flour
2 teaspoons baking soda
1 teaspoon cinnamon
1 teaspoon ginger
1/2 teaspoon salt
4 cups shredded carrots
Pink Cream Cheese Frosting: 
2 (8-ounce) package vegan cream cheese, cold
1/4 cup vegan margarine, cold
1/4 cup maple syrup
2 teaspoon vanilla extract
1/2 cup tapioca starch
1 package of freeze-dried strawberries blended into powder (or blueberries for boys!)
Directions: 
1. Preheat the oven to 400 degrees and prep cake pans and cupcake pan
2. Mix flaxseed and water well, then pour into the Vitamix (blender or food processor) with banana and until well combined. Add flour, baking soda, cinnamon, ginger, and salt and beat. When well blended, add in carrots.
3. Divide batter among cake and cupcake pans and bake for 30 minutes, until golden brown on the edges. Remove from the oven and let cool on a rack for 15 minutes. Remove cake and muffins from the tin and let cool on rack completely.
4. Beat cream cheese and margarine in a large bowl until smooth. Add maple syrup and vanilla and beat again until smooth. Next, add the tapioca starch. Finally, add the strawberry powder 1 tablespoon at a time until your desired color is achieved. Refrigerate for 1 hour.
5. Only when cakes are completely cool, frost.
Enjoy!!
Xoxo,
Heidi