Spiced Baked Apple with Peanut Butter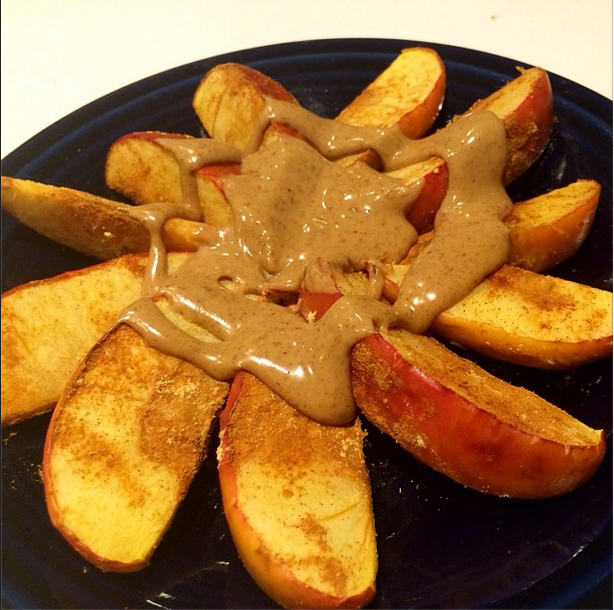 Key Ingredients: In addition to the benefits of peanut butter and ginger, apples contain pectin, a fiber that may leave you more satiated after your snack.
Serves: 1
Ingredients:
1 apple, halved
1/4 teaspoon cinnamon
1/4 teaspoon ground ginger
2 tablespoons peanut butter
Directions:
Preheat oven to 350 degrees. Sprinkle apple halves with cinnamon and ginger and place on a baking sheet. Bake for about 15 minutes until softened. Let cool for 1 minute and serve with peanut butter.