Pumpkin Pancakes with Maple Tofu Whip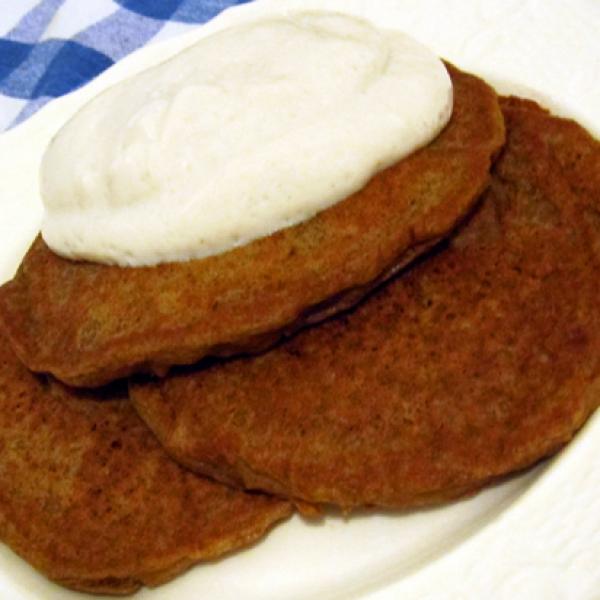 Serves: 2 to 4
Ingredients:
Maple Tofu Whip: 
1 (12.3-ounce) package non-GMO firm tofu
1/4 cup maple syrup
Pancakes: 
1 cup spelt flour
1 tablespoon flaxseed meal
2 teaspoons baking soda
1 teaspoon pumpkin pie spice
1/3 cup organic pumpkin purée (canned is fine)
1 tablespoon maple syrup
1 tablespoon vanilla
1 cup almond milk
Directions: 
1. Drain tofu by placing it between two plates and setting a heavy pot cover on top of the top plate. Let sit for an hour, then blend tofu and maple syrup in a blender for about 30 seconds, until completely smooth.
2. Blend all pancake ingredients in a blender. Heat a nonstick skillet over medium-high heat and ladle in batter by the quarter cup. Cook until bubbles appear, then flip using a spatula, even out (or thin out) pancakes with the spatula, and cook for two to three more minutes.
3. Top warm pancakes with tofu whip.