Orange Chocolate Macaroons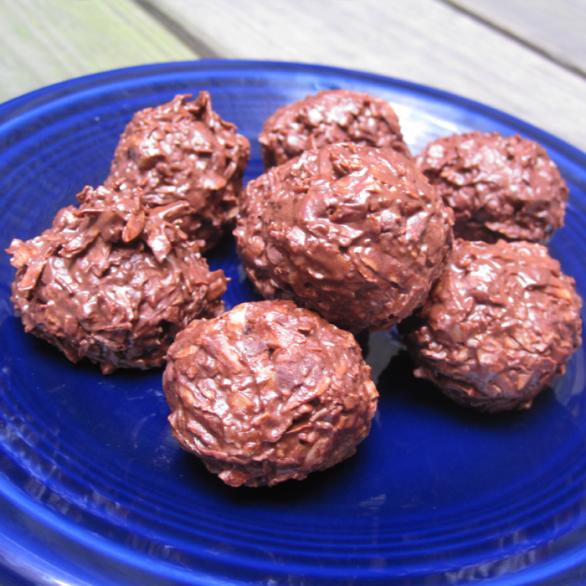 Ingredients:
3/4 cup shredded coconut
1/4 cup plus 2 tablespoons cocoa powder
1/4 cup maple syrup
1/2 tablespoon coconut oil
1/2 teaspoon orange oil extract
1/8 teaspoon salt
Directions:
Mix all ingredients together in a bowl. Roll into 9 evenly sized balls, place on cookie sheet, and freeze for 20 minutes. Remove from freezer and refrigerate until time to serve.