Oil-Free Spiced Oatmeal Raisin Cookies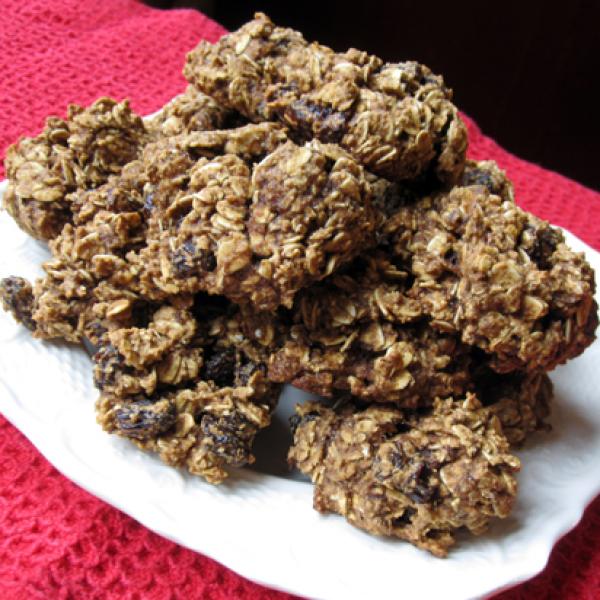 Makes: 18 cookies
Ingredients:
1/2 cup unsweetened applesauce
1/2 teaspoon flaxseed meal
1/2 cup firmly packed brown sugar
1/4 cup vegan white sugar
1/2 teaspoon vanilla
3/4 cup spelt flour
1/2 teaspoon baking soda
1/2 teaspoon cinnamon
1/2 teaspoon nutmeg
1/2 teaspoon ginger
1/4 teaspoon salt
1 1/2 cups old fashioned oats
1/2 cup raisins
Directions:
1. Preheat the oven to 350 degrees and line cookie sheets with parchment paper.
2. Combine applesauce and flaxseed meal and let sit for 5 minutes. Using a hand mixer, beat applesauce mixture and sugars until fluffy. Mix in vanilla.
3. In a separate bowl, combine flour, baking soda, cinnamon, nutmeg, ginger, and salt. Gradually add to wet ingredients, mixing well for about 3 minutes. Using a large mixing spoon, stir in oats and raisins until evenly distributed.
4. Drop by heaping tablespoon onto the cookie sheet about 1 to 2 inches apart. Bake for 10 minutes or until lightly browned. Remove to a wire rack to cool.