Nutty, No-Bake Coconut Bars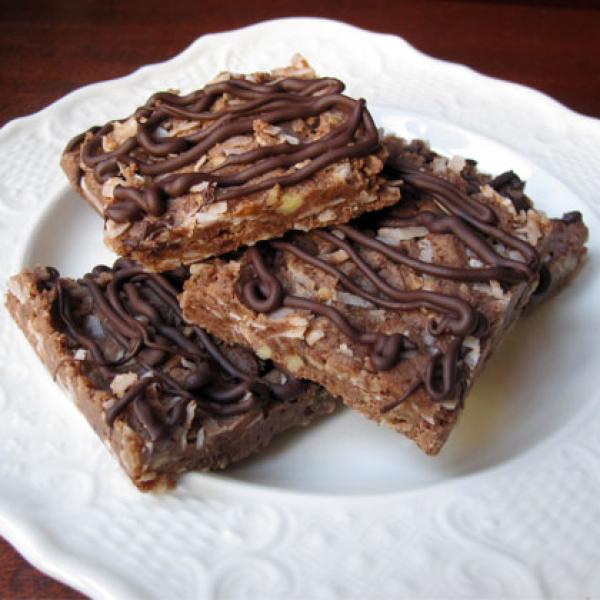 Serves: 8
Ingredients:
10 dates
1/2 cup pecans
1/2 cup chocolate protein powder (such as Sunwarrior Warrior Blend)
1/4 cup coconut oil
2 tablespoons shredded coconut
1/4 cup vegan chocolate chips
Directions:
1. Blend dates, pecans, protein powder, and coconut oil in a food processor or blender for 1 minute until smooth, scraping the sides as needed. Remove from blender and mix into a bowl with coconut flakes until coconut is evenly distributed.
2. Flatten into a parchment paper-lined 10-by-5-inch pan and place in the freezer for 35 minutes. Remove and cut into 8 even pieces.
3. Melt chocolate over a double boiler or in the microwave and drizzle over squares. Refrigerate until chocolate firms, about 15 minutes.
Nutrition score per serving: 214 calories, 15g fat (9g saturated), 15g carbs, 5g protein, 2g fiber