No-Bake Dark Chocolate Caramel Bites with Sea Salt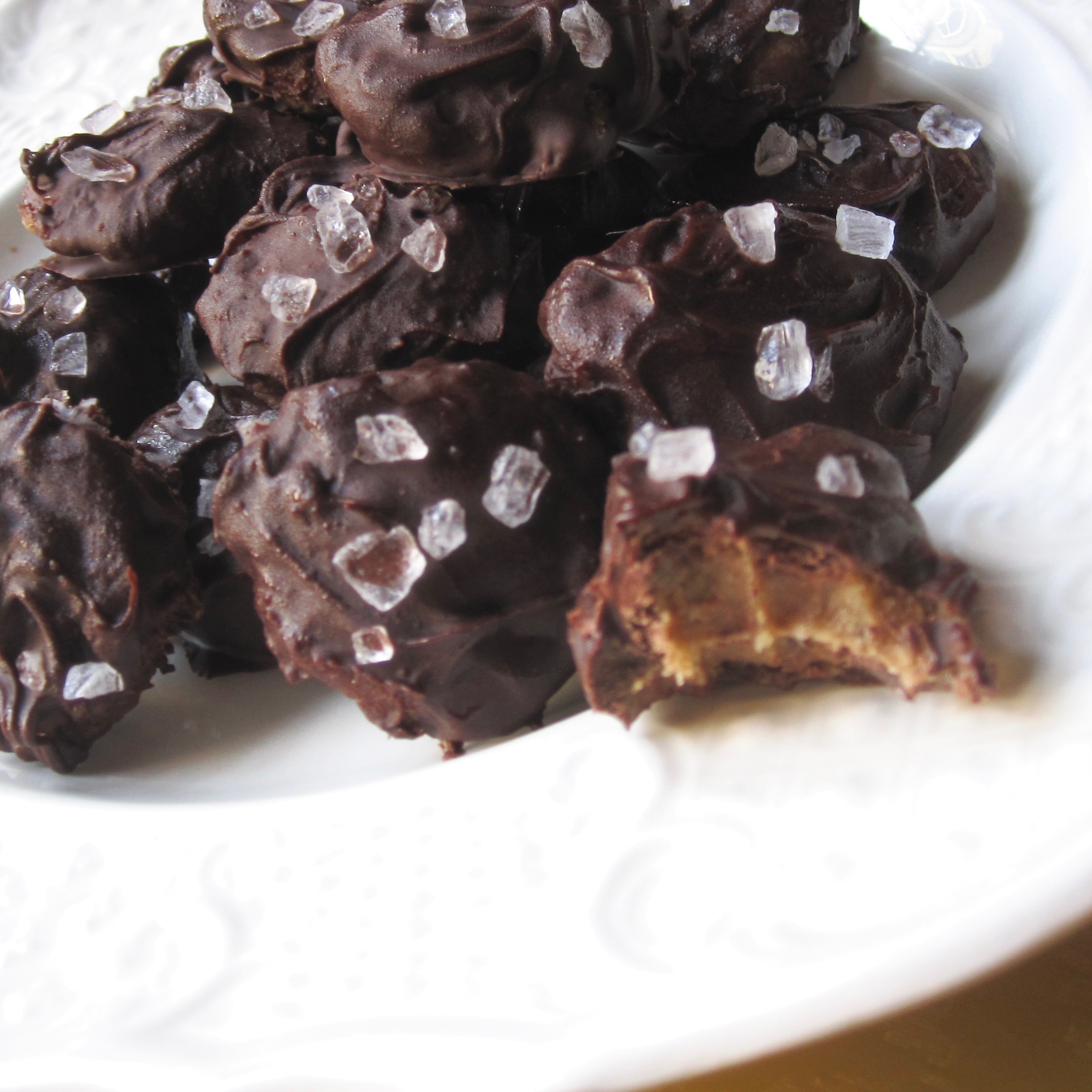 Makes: 18 cookies
Ingredients:
7 ounces dates
1 tablespoon tahini
1/3 cup vegan chocolate chips
1 teaspoon coconut oil
1/2 teaspoon raw coconut 
Sea salt, for garnish
Directions:
1. Purée dates and tahini in a blender for about a minute, then freeze mixture for 15 minutes. Line a cookie sheet with wax paper. Measure out mixture by the teaspoon, roll, and lay on the prepared sheet.
2. Melt chocolate, coconut and coconut oil in a double boiler, stirring frequently. (If you don't have a double boiler, place a stainless-steel bowl on top of a pot of boiling water so that the bowl rests in the water but doesn't touch the bottom of the pot, and melt the ingredients in the bowl.) Using a fork, dip balls into chocolate to lightly coat and return to the cookie sheet.
3. When all cookies are coated, lightly dust with sea salt to taste. Place the cookie sheet in the freezer for 20 minutes, then move to the refrigerator. Serve cold, or at room temperature if you prefer them softer, but store in the refrigerator.
Enjoy! Xo