My Secret Weapon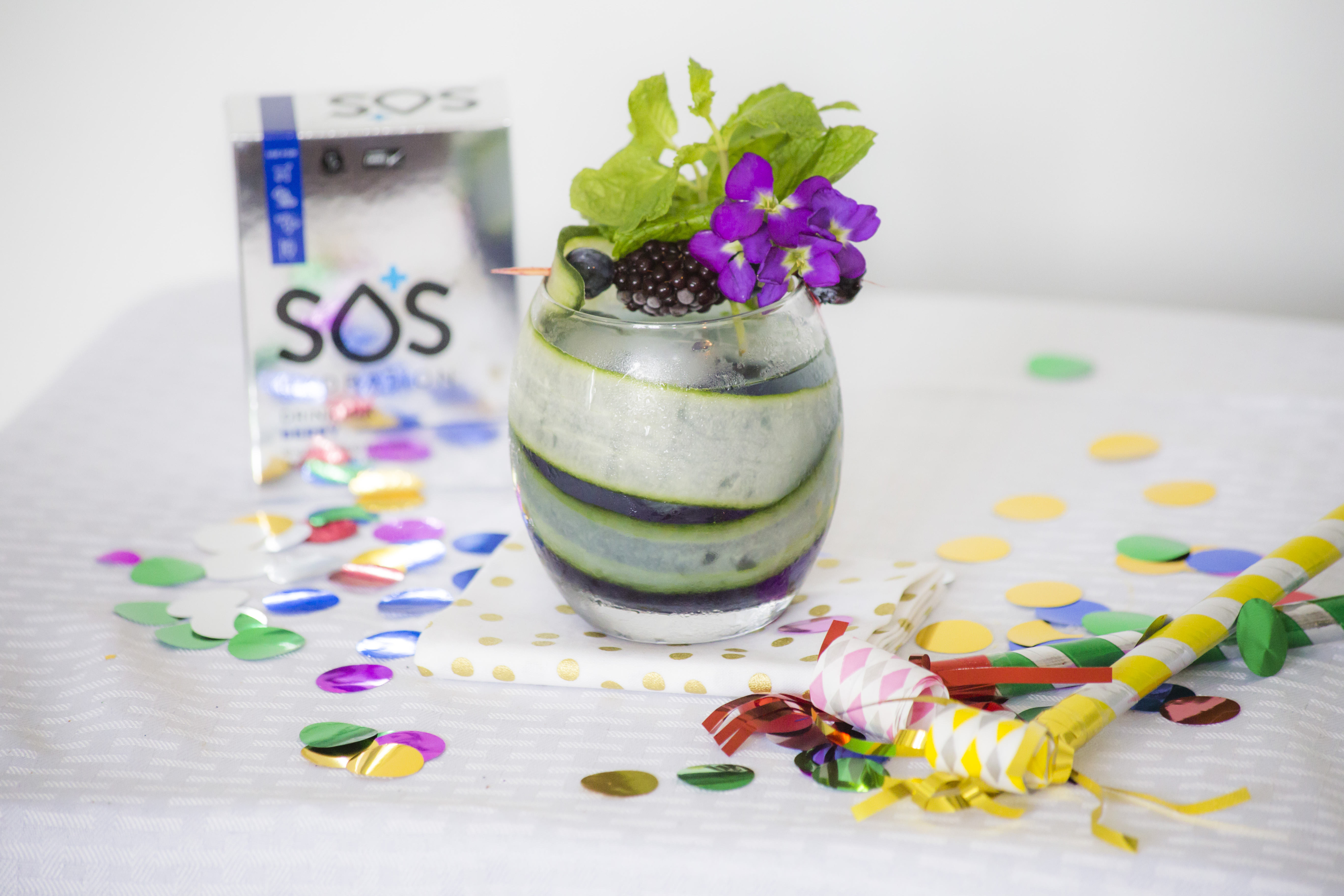 If you follow me on social media, then it will come as no surprise to you that I LOOOOOOVE my SOS.  It's the first ORGANIC hydration formula; this magical stuff is as effective as an IV hydration drip: say hello to gorgeous skin, improved athletic performance, and feeling great, and bye bye to hangovers!  For where I am right now in life, it's HUGE: hydration needs in pregnancy and breast feeding are so much larger than in regular life, and I love the way SOS tastes, so it's a win, win, win, WIN! So, yes, this amazing formula IS my secret weapon: for pregnancy, breast feeding, mental clarity, glowing skin, and so much more.  I do NOT know what I would do without it.
Another huge perk of SOS is that it PREVENTS HANGOVERS!!!  Yes, you read that right.  Drink SOS before bed after a night on the town, and wake up feeling … hangover free!  Better yet, combine SOS with your cocktails for something magical and delicious, and your cocktails will prevent your hangover!! WHA?!!!  YES!
With the holidays in full swing, I asked my bestie, Ms. Chickologist herself, to create some custom holiday themed creations that included SOS for just this purpose.  Here are some of the beauties she came up with: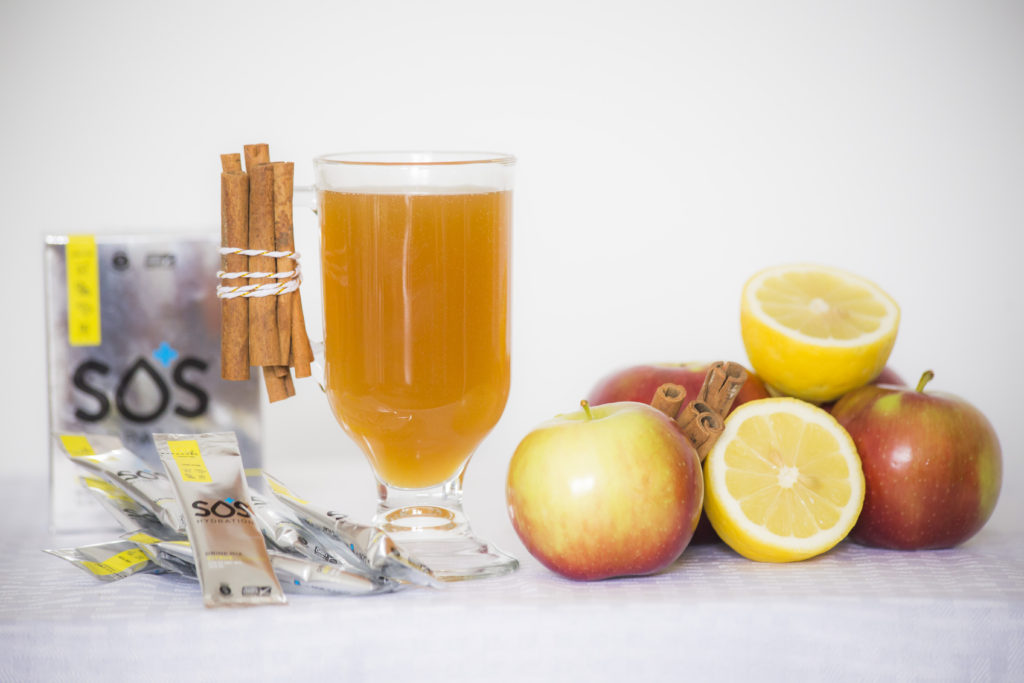 November Rain (AKA Apple Pie in a Glass)
2 oz Vodka
2 oz Chai concentrait
2 oz apple cider
1/8 tsp vanilla extract
dash of cinnamon
1 lemon lime SOS 
Can be chilled and served over ice with a cinnamon stick OR batched out into a crock pot simmered on low and served warm.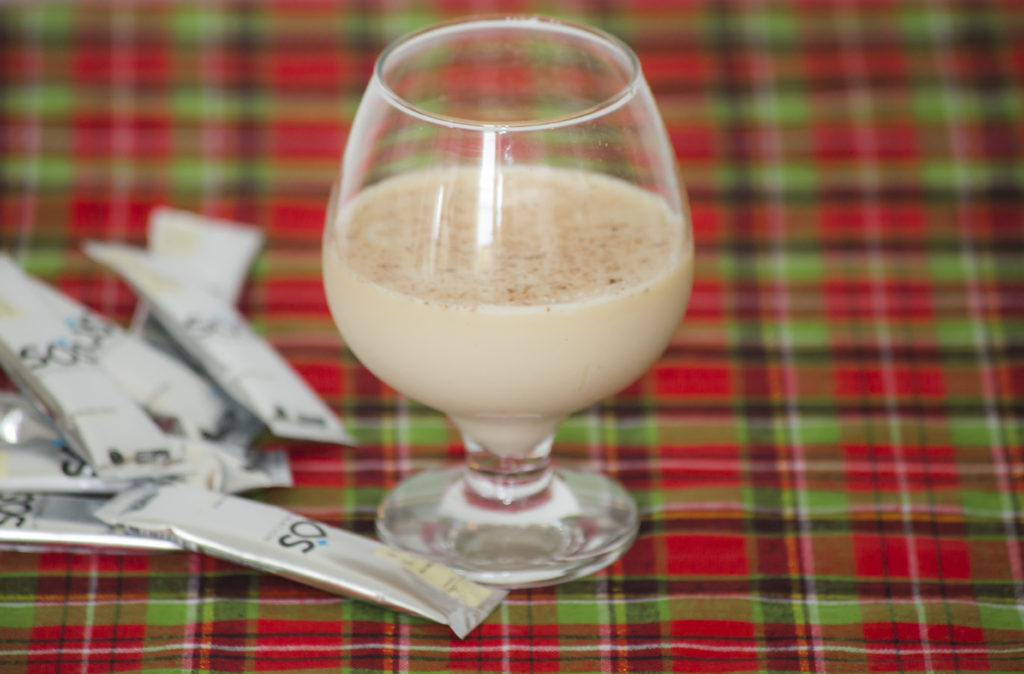 Santa Baby
2 oz Cognac OR Brandy
1 oz Rumchata 
1 Coconut SOS 
Shake all ingredients and serve up in a snifter with fresh grated nutmeg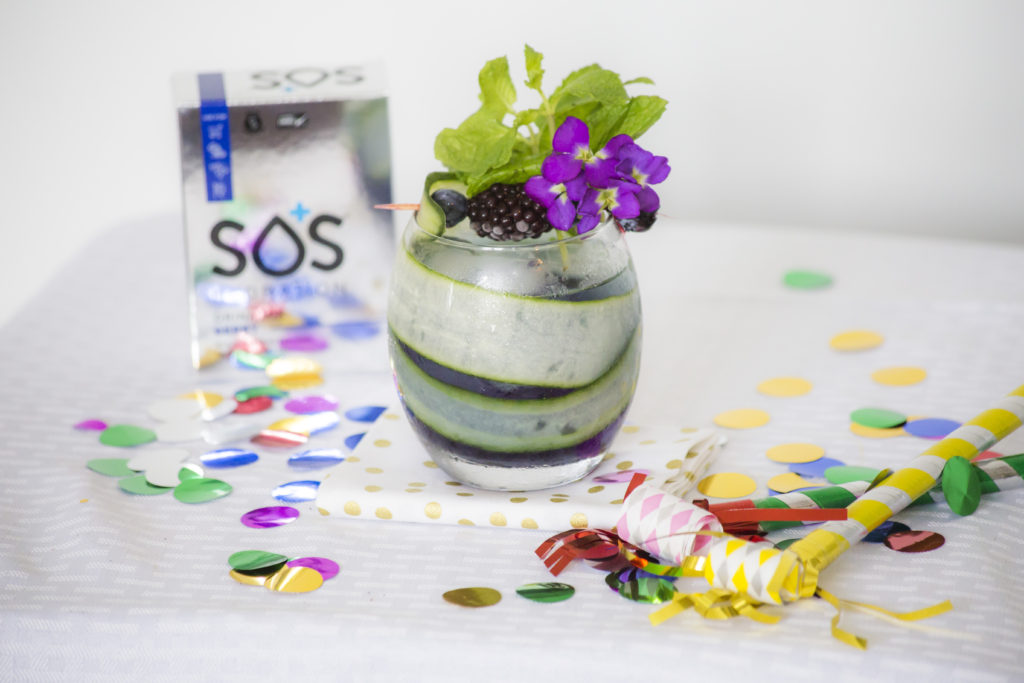 Embrasse-moi At Midnigtht
1 oz Hendricks Gin 
.5 oz Violette liqueur
.5 oz lime juice
prosecco
1 Mixed Berry SOS 
Chill all ingredients EXCEPT for process and serve with up in a champagne glass or on the rocks and top with prosecco. Garnish with froze married and a cucumber ribbon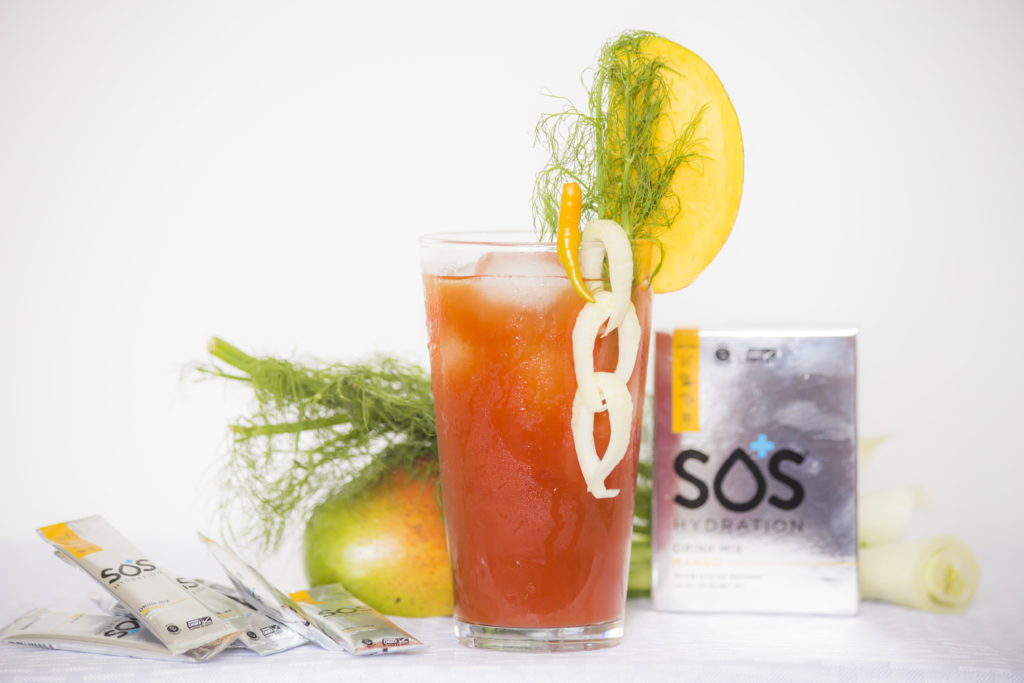 The Cure
2 oz Vodka (OR Mezcal which will give the drink a smokey flavor)
2 oz tomato juice 
1 oz lime juice
2 tsp mango chutney
pinch curry powder
pinch garam masala
pinch salt 
pinch Tumeric
1/4 tsp unfiltered apple cider vinegar
1/4 tsp Steve's and Ed's mango habenaro hot wing sauce
Combine all ingredients in a pint glass and serve with fresh fennel. 
ORGANIC ALCOHOL SUGGESTIONS: 
–  Western Grace Brandy 
Park Cognac

VDKA 6100 (no additives or preservatives but cant be certified organic bc they can't guarantee that every blade of grass the cow ate was organic. It's the cleanest vodka on the market)

Greenbar Distillery Bright City Gin
 What cocktails are you making for New Years Eve?  PLEASE let me know if you try one of these!!!  As always: please be safe, but have a BALL!  Happy almost New Years!!
XOXO,
Heidi
One response to "My Secret Weapon"