Mediterranean Salad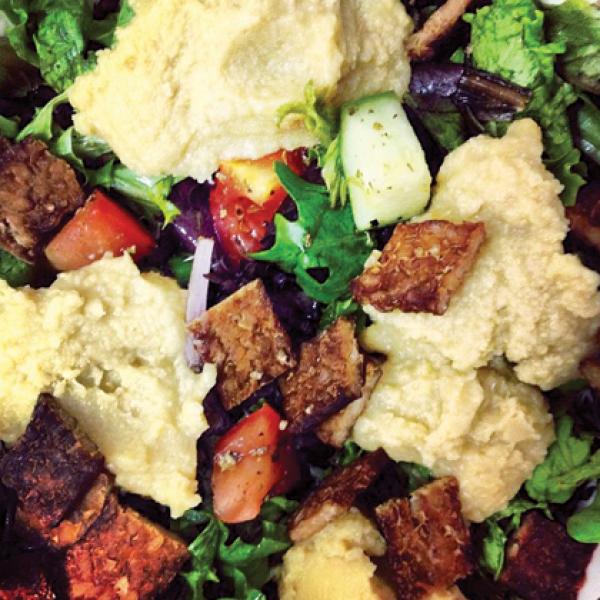 Easy, quick, and delicious, this salad is one of my favorite "no-time-to-cook" stand-bys. It fills you up with protein from tempeh and hummus, and it leaves nothing to be desired on the flavor front!
Ingredients (Makes 1 serving):
2-4 cups mixed greens
3 slices of tempeh bacon, cooked per package instructions and chopped
4 Tbsp hummus
4 black olives, pitted and chopped
1 Tbsp red onion, chopped
1 small tomato, diced
½ small cucumber, chopped
Juice of 1 lemon
1 Tbsp oregano
Salt and pepper to taste
Directions: Place all ingredients except for the hummus in a bowl with lid, shake well. Add the hummus on top, and enjoy!