Mac 'n' Cheese 'n' Broccoli Bake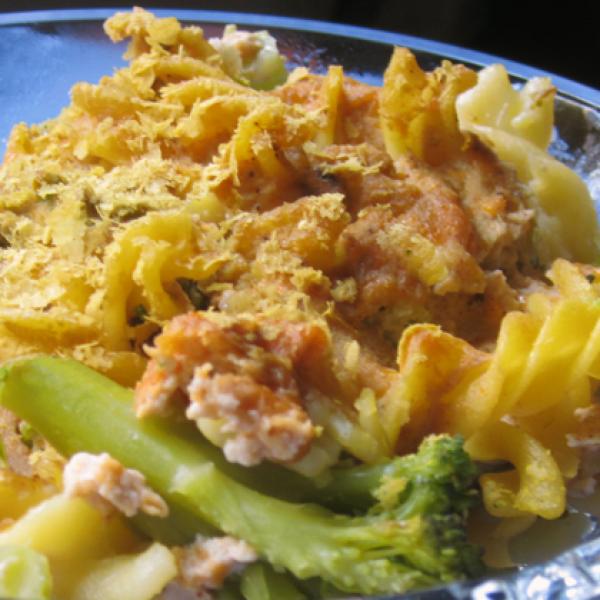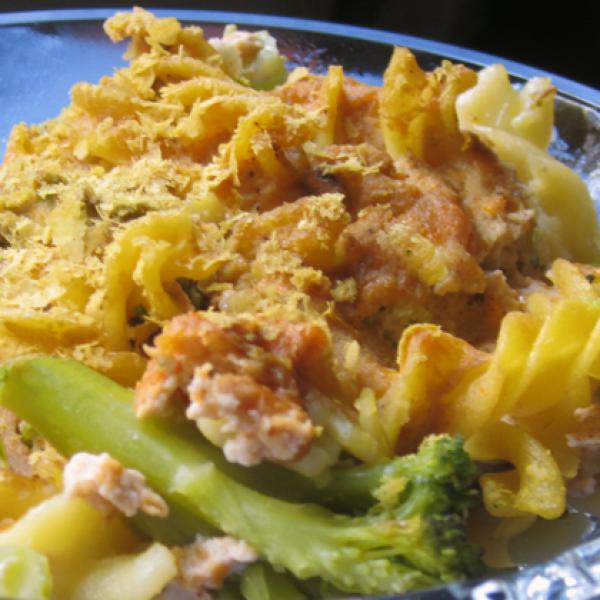 Serves: 4
Ingredients:
Nonstick cooking spray
1/2 pound corn pasta shells (or any pasta)
1 box (12.3 ounces) silken tofu, drained
1 1/2 cups unsweetened almond milk
2 tablespoons mustard
1 teaspoon paprika
Salt and pepper to taste
2 teaspoons tapioca powder
1/2 cup shredded almond cheddar cheese
4 tablespoons nutritional yeast, divided
3 cups chopped broccoli (if using frozen, drain)
Directions:
1. Preheat oven to 375 degrees. Mist a 9-by-9-inch baking pan with spray. Cook pasta until al dente according to package directions, drain, and set aside.
2. In a saucepan over medium heat, combine tofu, almond milk, mustard, paprika, salt, and pepper. Puree with an immersion blender until smooth. (If you don't have an immersion blender, place all ingredients in a blender and puree before adding to the pan.) When mixture starts to simmer, whisk in tapioca, cheese, and 2 tablespoons nutritional yeast. Keep stirring until it thickens, about 2 minutes.
3. Combine pasta and broccoli and pour into baking dish. Cover with sauce and sprinkle with remaining nutritional yeast. Bake for 40 to 45 minutes, until slightly browned and crispy. Let cool for at least 10 minutes before serving.