Lahmajoun Pizettes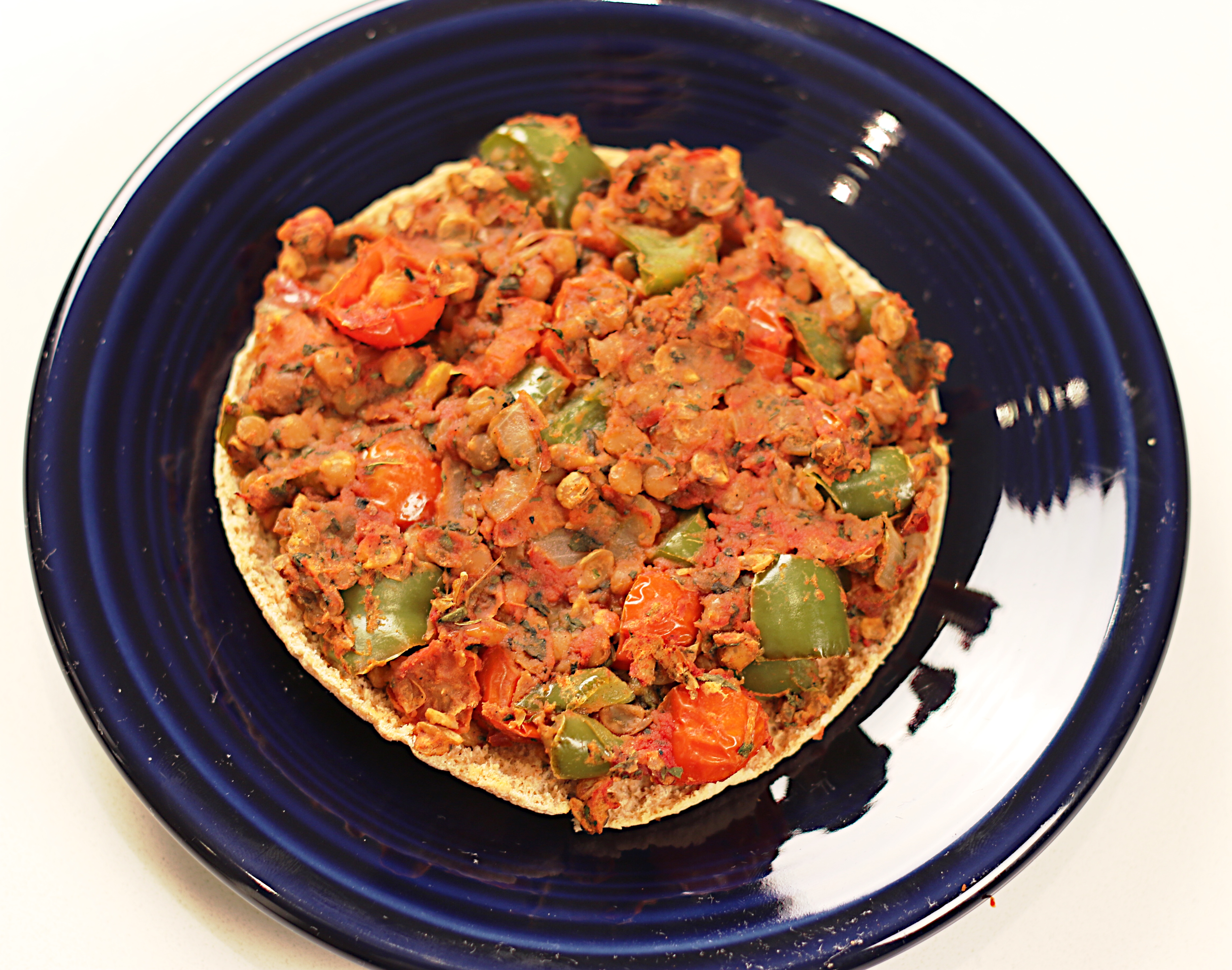 I used to LOVE Lahmajoun, and since we all know I will always find a way to replicate my favorite dishes, and make them healthy, vegan and delicious, here is my veg take on traditional Turkish or Armenian Pizza – Enjoy!
Ingredients:
Whole wheat pita or pitettes
Extra Virgin Olive oil
Onions, diced
Green peppers, chopped
Garlic
Tomatoes, diced (or canned crushed)
Tomato paste
Lentils (canned)
Parsley (fresh or dried)
Mint
Cumin or paprika (whichever you have or prefer)
Sale & pepper to taste
Directions:
In a small sauce pan, on medium high, sauté onions, garlic and green peppers in olive oil until onions are translucent (about 2-4 minutes). Then, add in remaining ingredients until evenly mixed.  Spread mixture evenly on pitas and bake at 425° for 6-8 minutes.