Decadent Avocado-Free Vegan Chocolate Pudding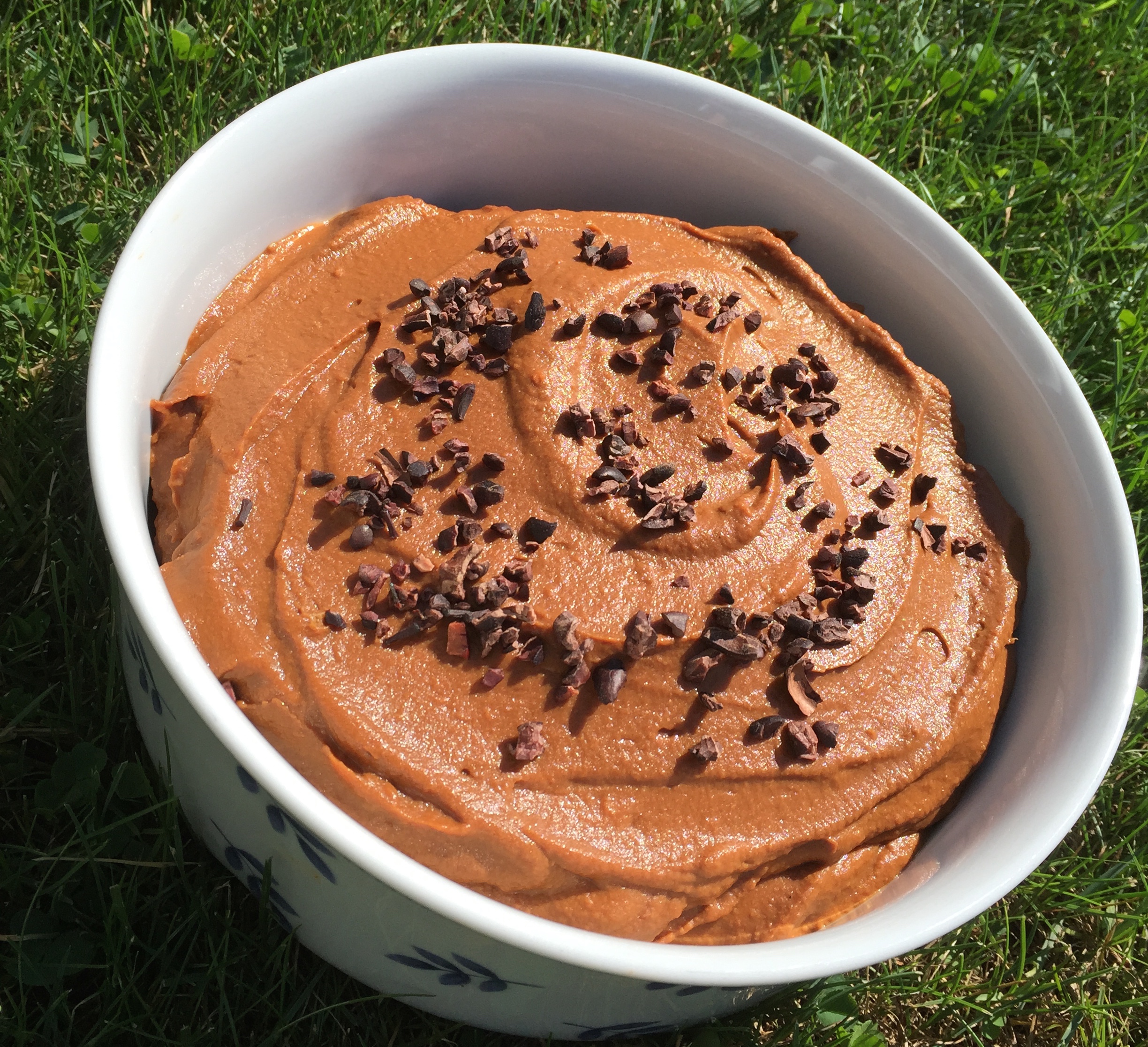 I have made chocolate puddings and mousses with avocado, bananas, tofu, you name it, so when I heard that this secret ingredient could be used, I was intrigued to say the least. I love this recipe, and I have used it again, and again and again.  Not a single person who has tasted this (many chefs included!!!!) has been able to guess what this pudding is made out of, but I promise you: not a single drop is ever left over!
Ingredients
(serves 6-8)
7 small sweet potatoes
¾ cup almond milk
7 Tbsp of cocoa powder (My favorite is Ultimate Health Superfoods Raw Cocoa Powder – the flavor and quality is unparalleled to anything I have tasted!!!)
1 tsp. vanilla extract
cardamom to taste
sea salt to taste
raw cocoa nibs to serve
Optional: any extract you love: mint, butterscotch, orange, etc.
AND, if you feel like you need sweetener, you can add 1 tsp. of your sweetener of choice (I recommend maple syrup), but the baked sweet potatoes have so much sweetness, you really don't need it!
Directions
Bake the sweet potatoes (I put mine in my crock pot on high for 4 hours or if I am not in my kitchen, in the oven at 400 degrees for 45 minutes), but you can soften them any way you like.
Allow the potatoes to cool, then remove the skin (feel free to salt and eat the potato skins separately – yum!)
Next, place all the remaining ingredients in a Vitamix, high-powered blender or food processor with the skin-free sweet potatoes until completely smooth. Refrigerate for 3 hours before serving.
To plate: sprinkle a generous amount of cocoa nibs over the top. Bon appétit!