Chocolate-Covered Strawberries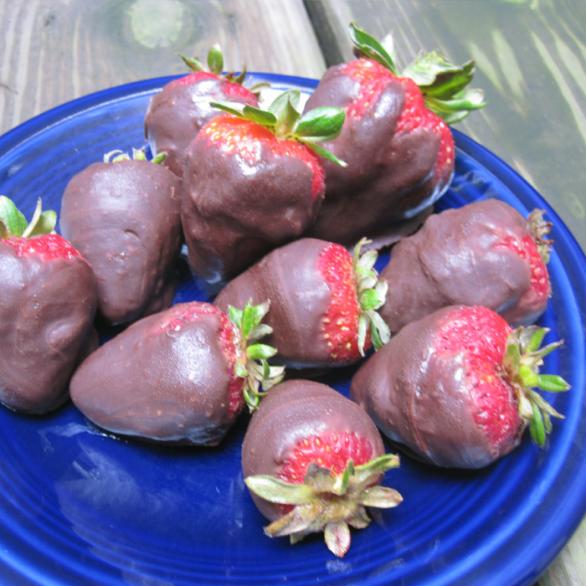 Ingredients:
4 tablespoons vegan chocolate chips
1/2 tablespoon coconut oil
1 tablespoon unsweetened almond milk
20 large strawberries
Directions:
Combine chocolate chips, coconut oil, and almond milk in a small mixing bowl. Microwave for 20 to 25 seconds, then mix well until smooth. Dip each strawberry into chocolate mixture until evenly covered and place on a wax- or paper-lined cooking sheet. Refrigerate for 1 hour.