Chocolate Avocado Pudding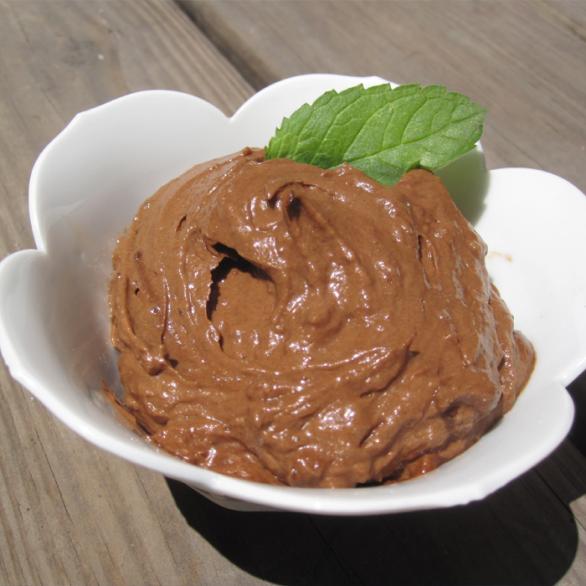 Ingredients:
1 avocado
1 very ripe banana
6 dates
1/4 cup unsweetened almond milk
1 teaspoon vanilla
1/4 cup cocoa powder
1/4 teaspoon cinnamon
1 dash salt
Directions:
Blend avocado, banana, dates, almond milk, and vanilla in a food processor or high-speed blender until smooth, about 45 seconds to 1 minute. Add cocoa powder, cinnamon, and salt. Blend for 1 minute until mixture is smooth and even in color and consistency. Refrigerate for 1 hour.