Black Bean Chocolate Brownies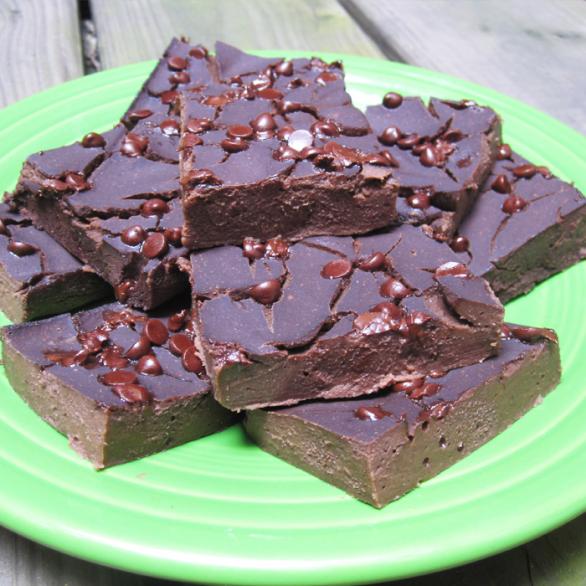 Ingredients:
1 can (15 ounces) black beans, rinsed and drained
2 ripe bananas
1/4 cup gluten free flour (such as oat, rice, coconut or almond flour)
1/4 cup cocoa powder
1/4 cup maple syrup
1 teaspoon vanilla
1/4 teaspoon salt
1/4 teaspoon vegan butterscotch extract (optional)
1 tablespoon mini vegan chocolate chips (optional)
Directions:
Preheat oven to 350 degrees and oil an 8-by-8-inch baking pan. Combine all ingredients except chocolate chips together by hand or with an electric mixer until a smooth batter is achieved, about 1 minute. Pour batter into pan and sprinkle with chips. Bake 25 minutes. Allow to cool completely before slicing.