Best Ever No-Bake Pumpkin Pie!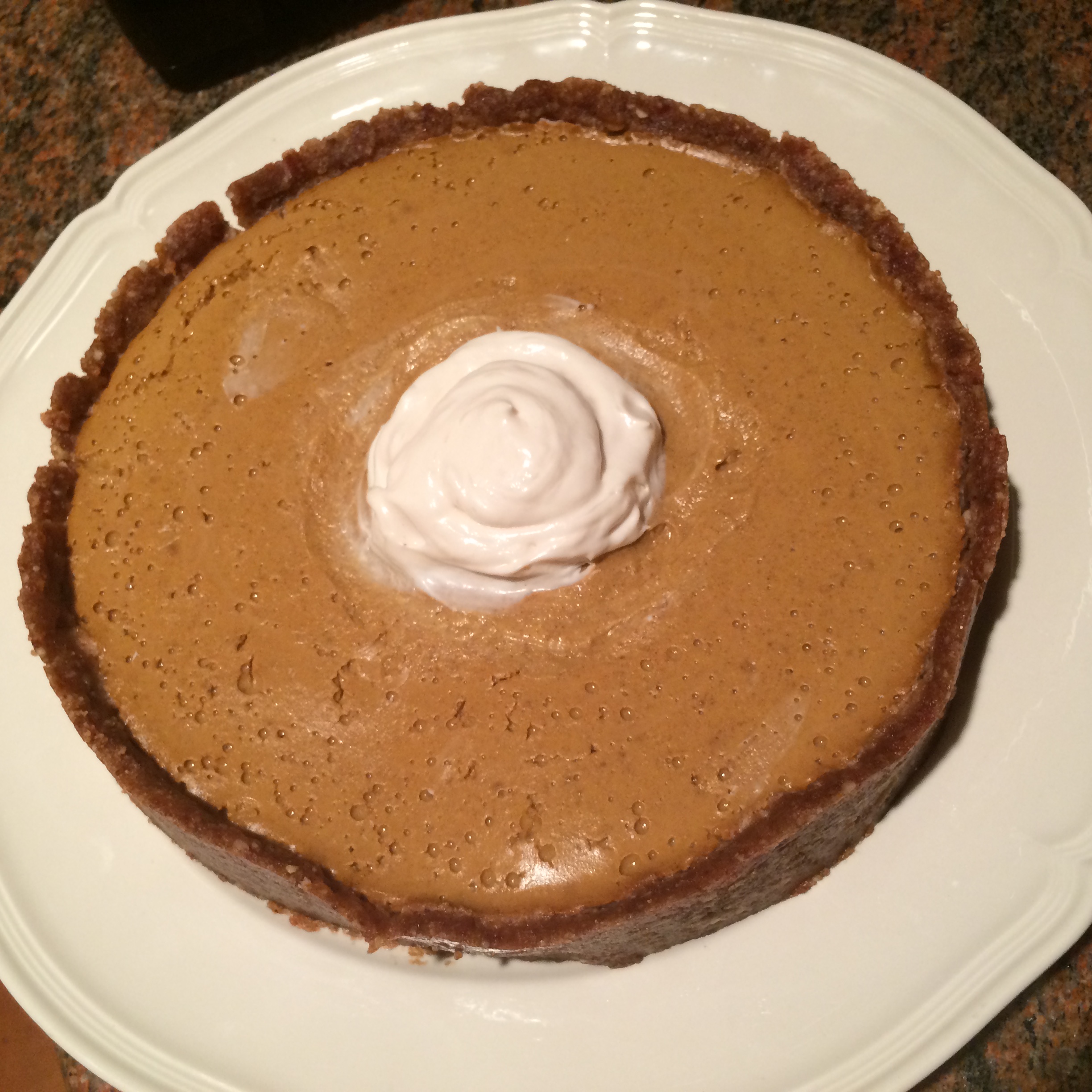 Hi Friends!
Hope you all had a wonderful Thanksgiving full of love and delicious eats! This year, I strayed from my traditional pecan pie in favor of creating a vegan pumpkin pie.  Needless to say, my husband's whole family was incredilby excited that I did; this delectable dessert is to die for!!  No cooking or baking required.  Try it out this winter for any occasion, or just because!
Heidi's No-Bake Pumpkin Pie Recipe
Crust:
1 cup raw macadamia nuts
1 cup raw almonds
1 1/2 cups pitted dates
¼ cup coconut flakes
1 tsp pumpkin pie spice
pinch sea salt
To make the crust: Place ingredients in a food processor or Vitamix. Process until the mixture is thoroughly broken down and sticks together when you squeeze a bit in the palm of your hand. Press mixture evenly onto the bottom and sides of a 9″ springform pan (you can also use a pie plate with a removable bottom.  Place in freezer to set while preparing the filling.
Filling:
1/2 cup raw cashews
1+ tablespoon agar flakes
sea salt
Combine in Vitamix on high until powder
Add 1.5 cups boiling water into Vitamix
Blend on high, then add:
1.5 cups pumpkin puree
1/4 cup maple syrup
2 teaspoons vanilla
1 teaspoon vegan butterscotch extract (optional)
Blend until smooth, then add:
3 teaspoons pumpkin pie spice
zest of 1/2 lemon
Blend until smooth.  Pour into pie crust. Refrigerate for at least four hours to set.
To serve: top with your favorite vegan whipped cream and SAVOR!
Xoxo,
Heidi