Apple-Cinnamon Oats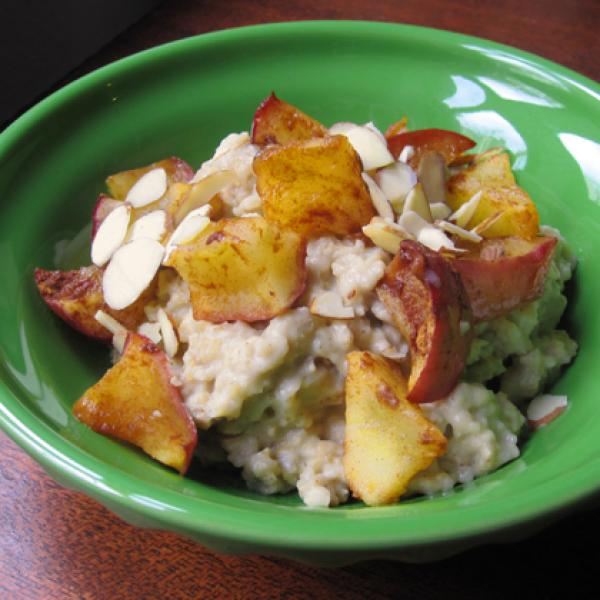 Key Ingredients: Since cinnamon appears to keep blood sugar steady for healthy individuals as well as diabetics, it may prevent the typical post-meal sugar spike and subsequent crash that can lead to cravings. In a study in the journal Metabolism, people who ate a diet includingalmonds lost more body fat than those who didn't eat the nuts.
Serves: 1
Ingredients:
1/2 apple, chopped
1 teaspoon cinnamon, plus more for baking apples
1 cup unsweetened vanilla almond milk
1/2 cup rolled oats
1 dash salt (optional)
1 to 2 tablespoons unsalted slivered almonds
1 tablespoon maple syrup (optional)
Directions:
Preheat oven to 350 degrees. Place apple on a baking sheet and sprinkle with cinnamon as desired. Bake for 5 to 7 minutes until soft. Meanwhile in a small pot, bring almond milk to a boil. Stir in oats, 1 teaspoon cinnamon, and salt, lowering heat to medium-low. Simmer for 3 to 5 minutes, stirring occasionally. Cut apple into bite-sized pieces. Once oats have reached desired consistency, stir in baked apples, almonds, and maple syrup.