Ambassador CrossFlowX at Athleta + Acai Bowls!!!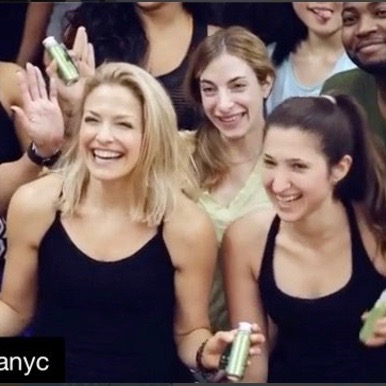 February's Athleta Ambassador event is coming up and it's going to be A-mazing and all things that start with the letter "A"!!!  What?
Athleta Studio is the location for my monthly Ambassador event, and this month it is my signature, super sweaty CrossFlowX™ class!
Acai of America will be there making delicious acai bowl samples for everyone to eat after class, so we can all refuel on superfoods while we chat about our fave new Athleta leggings (where two lucky class participants will win $25 shop cards)!!!!
Win, WIN!!!!  So excited for this!!!
You in?  Spots fill up quickly on the MindBody sign ups, so I am reserving some spots for my peeps – email me at info@heidiyoga.com and let me know you are coming, and there will be a mat waiting for you for sure!
When: Friday, February 17th 1:15pm (class is 1 hour)
Where: Athleta Studio on 5th Ave at 18th Street, NYC
How: Free with pre-registration
See you soon!
Xoxo,
Heidi