#SOSYogaChallenge on Instagram to WIN!!!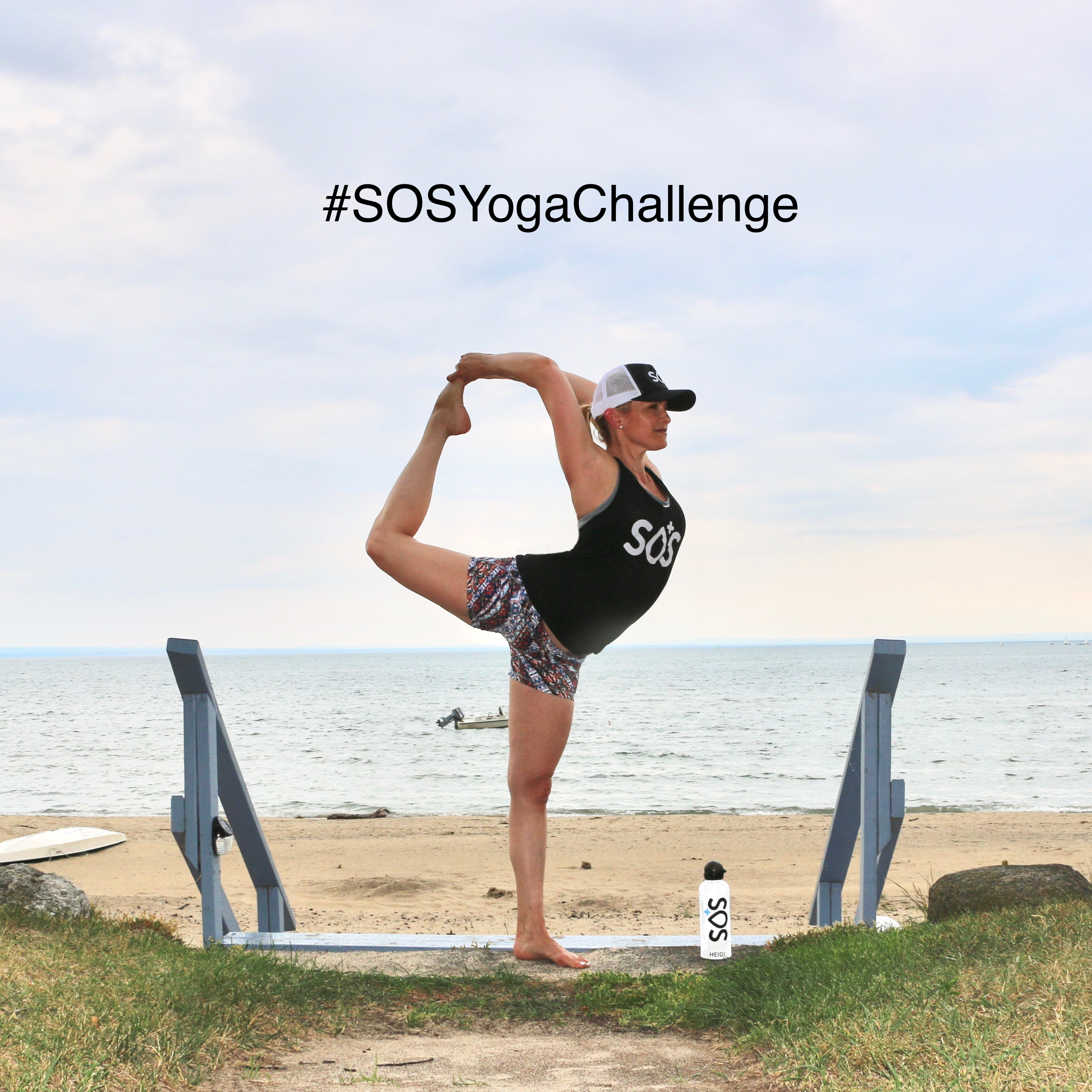 Hi Friends!!
I am SO excited to announce that I am co-hosting #SOSYogaChallenge : a 7-day instagram challenge, with two of my favorite yoginis and @SOSrehydrate, celebrating the launch of their all new ORGANIC hydration formula (the world's FIRST!). This magical stuff is as effective as an IV hydration drip: say hello to gorgeous skin and feeling great and bye bye to hangovers (true story)! How to play: follow hosts @sosrehydrate @aribarra @kristinmcgee and @heidikristoffer on Instagram. Have fun posting a photo of yourself each day for the 7 days; your hosts will post the pose of the day each day, be sure to #SOSYogaChallenge and #SOSrehydrate , and be entered to win a one month's supply of SOS!!! Challenge starts TOMORROW Friday 7/21! Join in!
Pose Schedule (all 2nd chakra in honor of SOS!):
Day 1 (Friday 7/21, Heidi hosting): Scandasana (side lunge)
Day 2 (Saturday 7/22, Kristin hosting): Dancer Pose ( Natarajasana – your favorite variation)
Day 3 (Sunday 7/23, Alexa hosting): Eka Pada Koundinyasana II (split legged arm balance)
Day 4 (Monday 7/24 – my birthday, so I have the honor of hosting!): Backbending Variation of Pigeon Pose 
(Eka Pada Kapotasana variation)
Day 5 (Tuesday 7/25, Kristin hosting): Seated Compass Pose (Parivritta Surya Yantrasana)
Day 6 (Wednesday 7/26, Alexa hosting): Ardha Chandrasana Chapasana (bowed half moon)
Day 7 (Thursday 7/27, Heidi hosting): Inversion of choice with Baddha Konasana legs
Nothing is more magical or powerful than yogis all over the world doing things in unison!! We are so much stronger together than we are apart, let's all do this together with great vibes and create MAGIC!!!  Can't wait to see what you post!
Love and Gratitude,
Heidi
xoxo