Instagram Stories Takeover on @Athleta!!!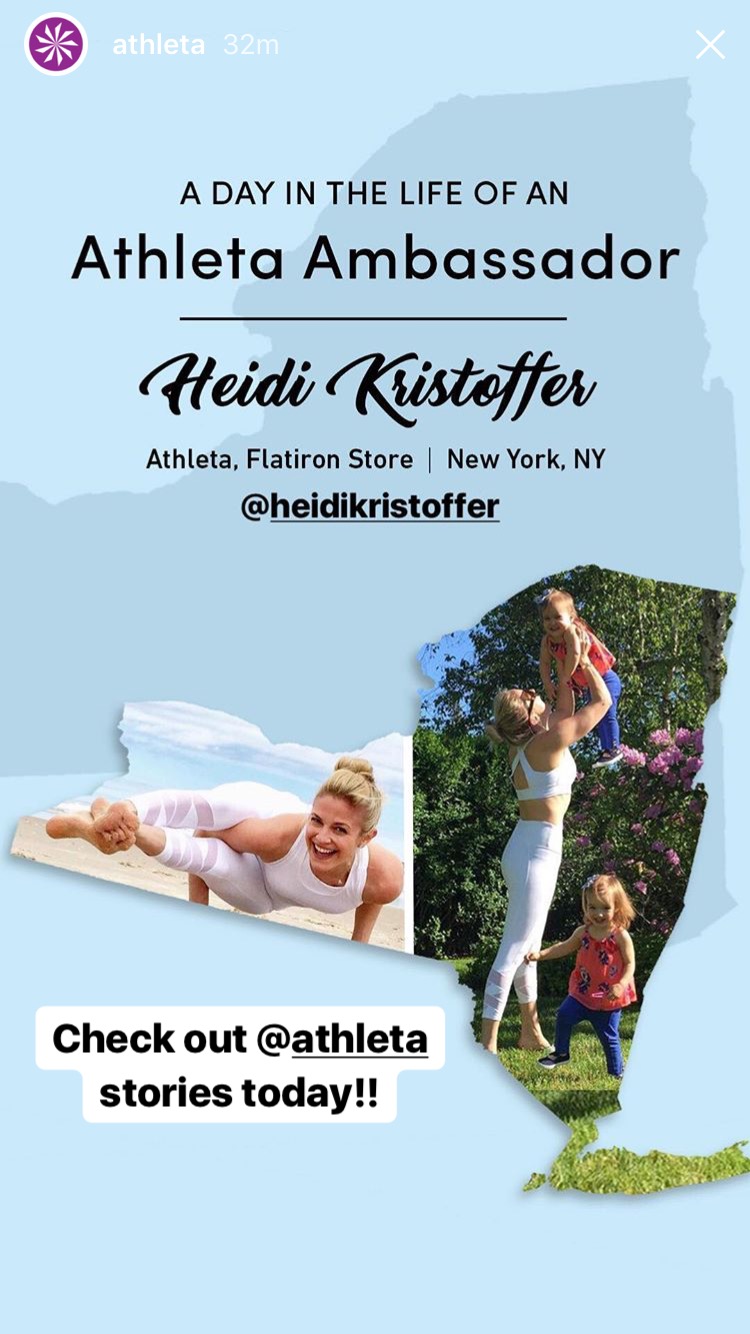 Lifting up others, empowering women (and men), knowing that we are stronger together than we are part: these are all things I have always tried to infuse in my teachings and in everything I share.
When I read @athleta 'a Manifesto last year that exemplified ALL of this, I KNEW I needed to be a part of their amazing sisterhood. Today, in my second year as an @athletanyc Ambassador, I am beyond honored to be featured on their national Instagram account, taking over their stories. I don't consider myself an over-sharer, since I don't spend all day on social media, but for Athleta, I am doing "a day in my life", so if you are curious, please head to their account and follow along with me all day in their stories. Please comment and let me know what you like to see! Hope you have an awesome day with me there!!
Xoxo,
Heidi