30-Day Hydration Challenge Wrap-Up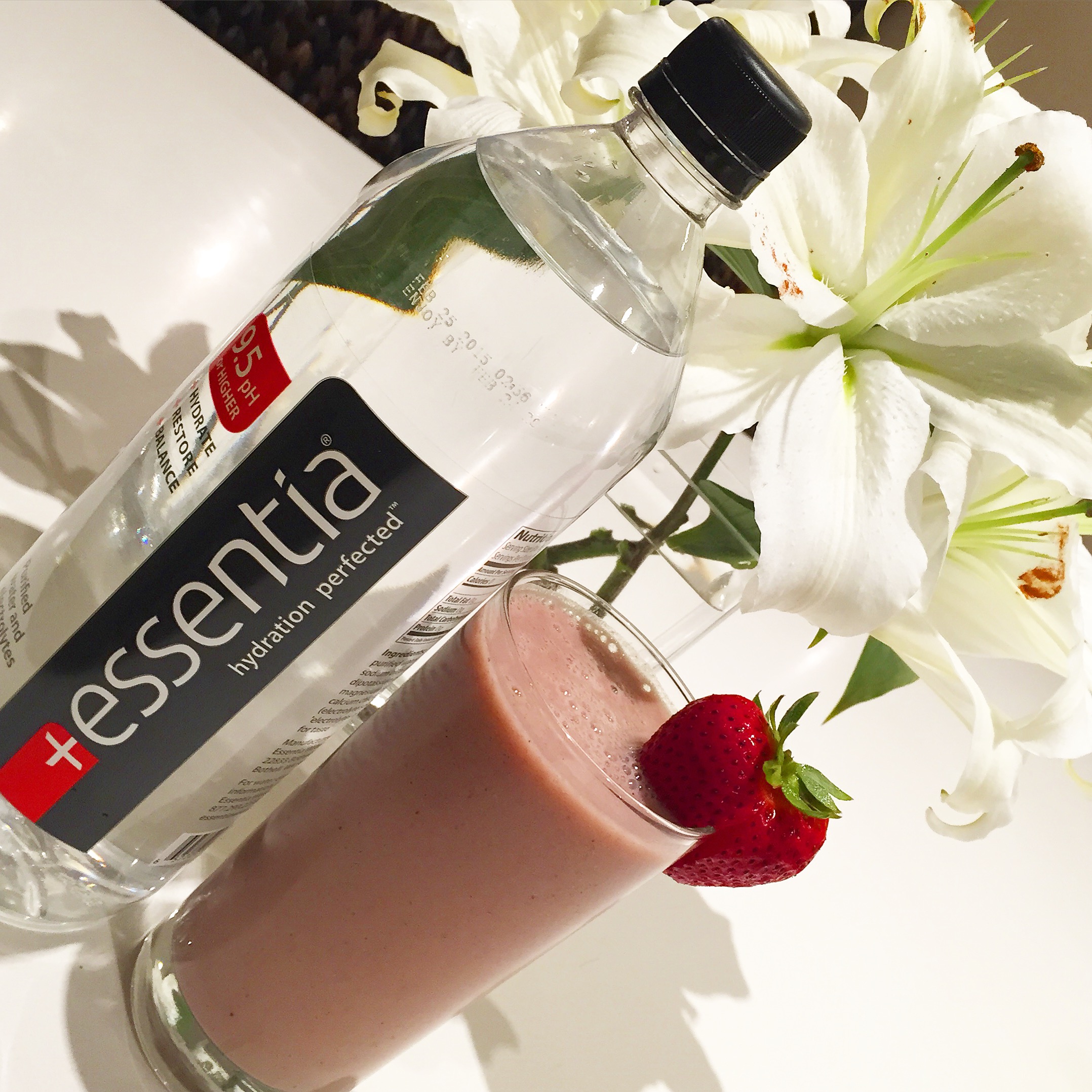 How did you do?!  I absolutely loved every moment of the 30-Day Hydration Challenge with my Essentia Water!  Et toi?  
I don't know about you, but, I definitely noticed that better (and more consistant) hydration lead to more energy, better brain clarity, better body functioning, and less hunger.  What were the changes you noticed?
I want to take the time to thank each and every participant of this super fun challenge – it has been such an honor to get to interact and hear all of your feedback!!  
Some of my favorite comments (there were so many amazing ones, it is impossible to fit them into this one post!):
"I've been trying out all sorts of combinations of fruit to add to my water. (I recently got a water bottle that has a cylinder in the bottle to add fresh fruit to infuse the water). My 4 year old, Avy thought it was so much fun (and yummy) that she's drinking SO much more water than before! She's always liked water, and never had a problem drinking it when I told her to, but now she's requesting it! (Her favorite is a blend of strawberries and oranges). I've been keeping up with (or ahead) of my goal as well :)" – Lacey
"I started to drink double the amount of water in the morning (I used to drink about 8oz but now about 16oz) Now, I just want a single espresso instead of double, because I don't want to have too much liquid before hitting the gym. This is a small change but less stimulants in general is good… right :)?" – Ayaka
"I have definitely increased my water intake and decrease my soda intake which has felt so much better on my digestive system. I used to drink 2 liters of soda a day. Now I am down to one cup of soda in the morning (it's my coffee–lol) and water with fresh lime squeezed in it the rest of the day." – Elizabeth M
"I started at the beginning of the month and instantly noticed that I felt more hydrated drinking Essentia. I'm an avid water drinker, but usually just filtered. When I drink Essentia my lips are fuller, my thirst is quinched and I feel better all around! I have digestion issues that are so much better when I keep my 1.5 liters of Essentia in me. My biggest struggle has been running out of water as our local shop only keeps around 6 of these on the shelves. A few times this month I would go 2-3 days waiting for the restock and my digestion issues would flare. I honestly did not think that it would make such a difference, but I'm hooked. Now my family of five crave it! My husband feels bad when he drinks "my" water if unknowingly it is the last one in the house, because he too has noticed the difference it has made for me. My 3 kids love it, especially on their sports days. All I can say is we are an Essentia family! …I encourage everyone to give it a chance, you won't regret it!" –Lizet
"The month is over & it was so much easier than I thought it was going to be! No reason to stop now right?!?" –Lacey, who started with: "YES! I'm definitely in! While I was a stay at home mom, I managed to drink enough water (more than enough really). But I recently went back to work & I'm struggling with my water intake. I need this challenge in my life :)" !!!!
Now: if you submitted comments as we did this challenge together (not just the people listed here- like I said, there were SOOO many amazing comments!), pretty please email your snail mail address to: info@heidiyoga.com so that I can send you all of your prizes!!! Be sure to include your prefferred size of top, should your prize be one of the adorable Essentia tees or super cool track jackets :)
Xoxo,
Heidi
One response to "30-Day Hydration Challenge Wrap-Up"